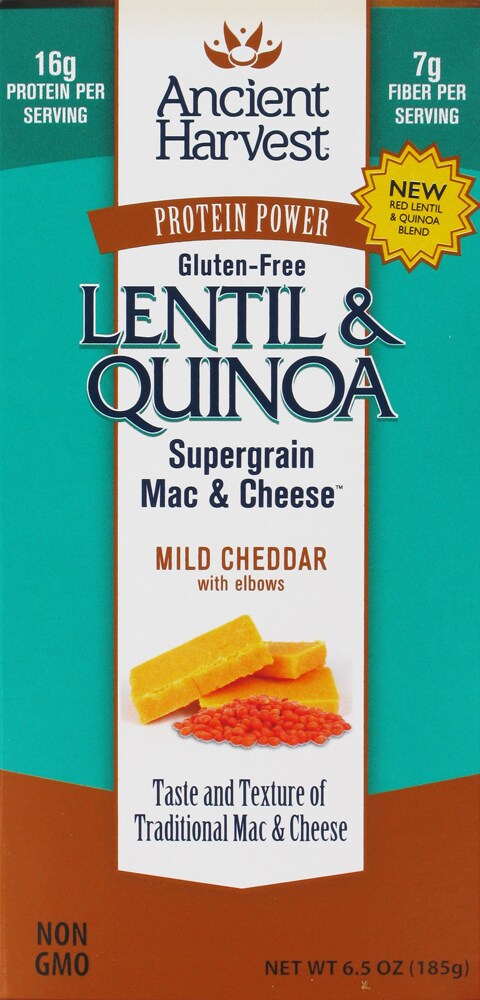 Ancient Harvest Mild Cheddar Lentil & Quinoa Supergrain Mac & Cheese
Mild Cheddar Red Lentil Elbows
Ancient Harvest took everyone's childhood favorite and upped the ante with 16g of protein and a cheesy flavor even adults can't resist.
Pack a powerful protein punch into your family's favorite foods with Ancient Harvest POW!™ Mac & Cheese. It's just the super nutrition of great tasting, plant-based powerhouses such as beans, lentils, and ancient grains. Now there's a delicious way to get the fuel you need to power up your day.
Plant-Based Protein
Lentils and beans, also known as pulses, have been around for centuries, nourishing people worldwide. Ancient Harvest now helps you rediscover the protein power of pulses to create new and surprisingly delicious foods.
16 g Protein Per Serving
Power Protein Pasta
Gluten Free
---