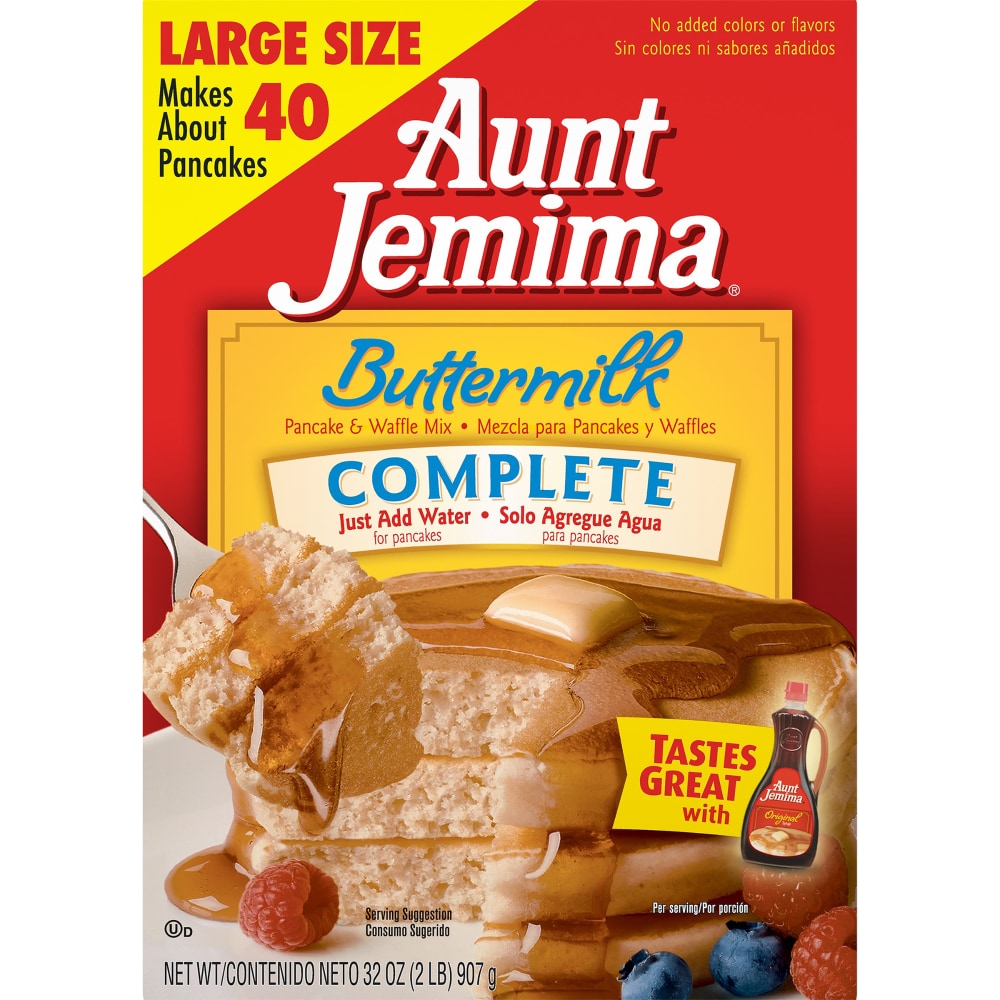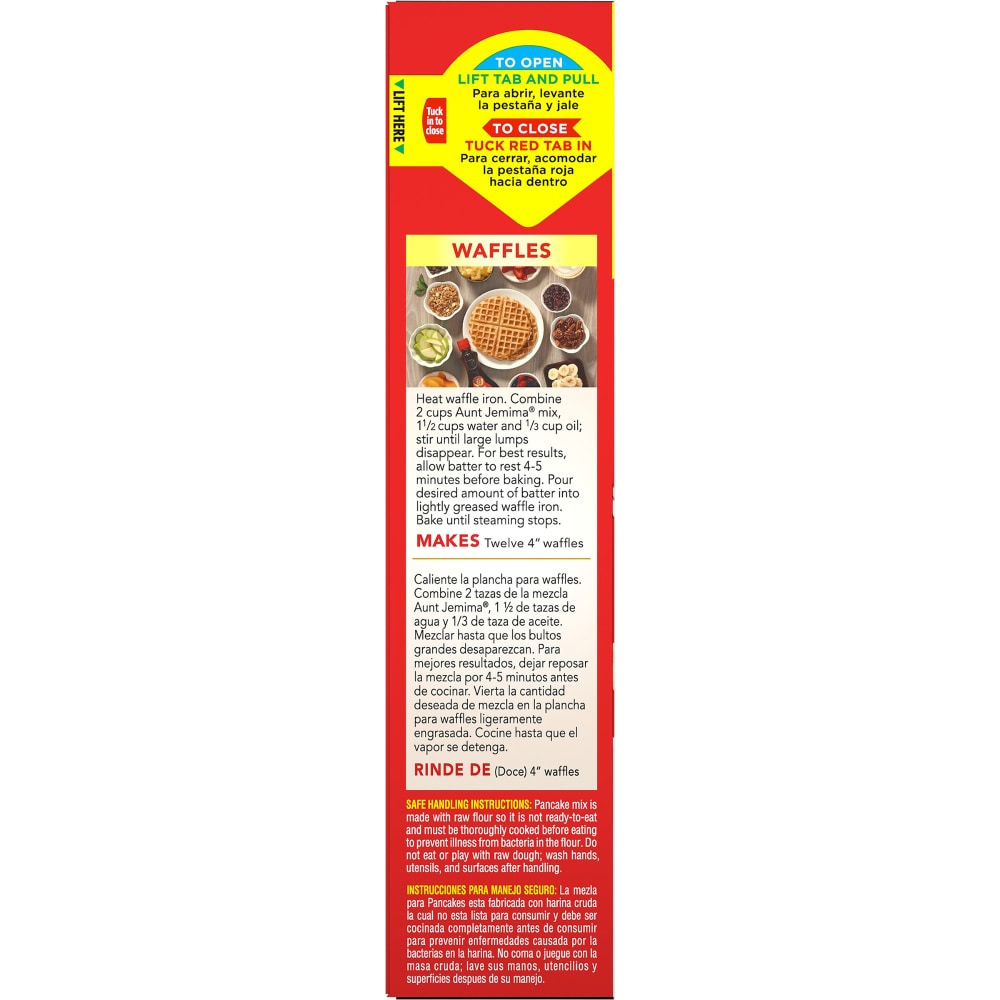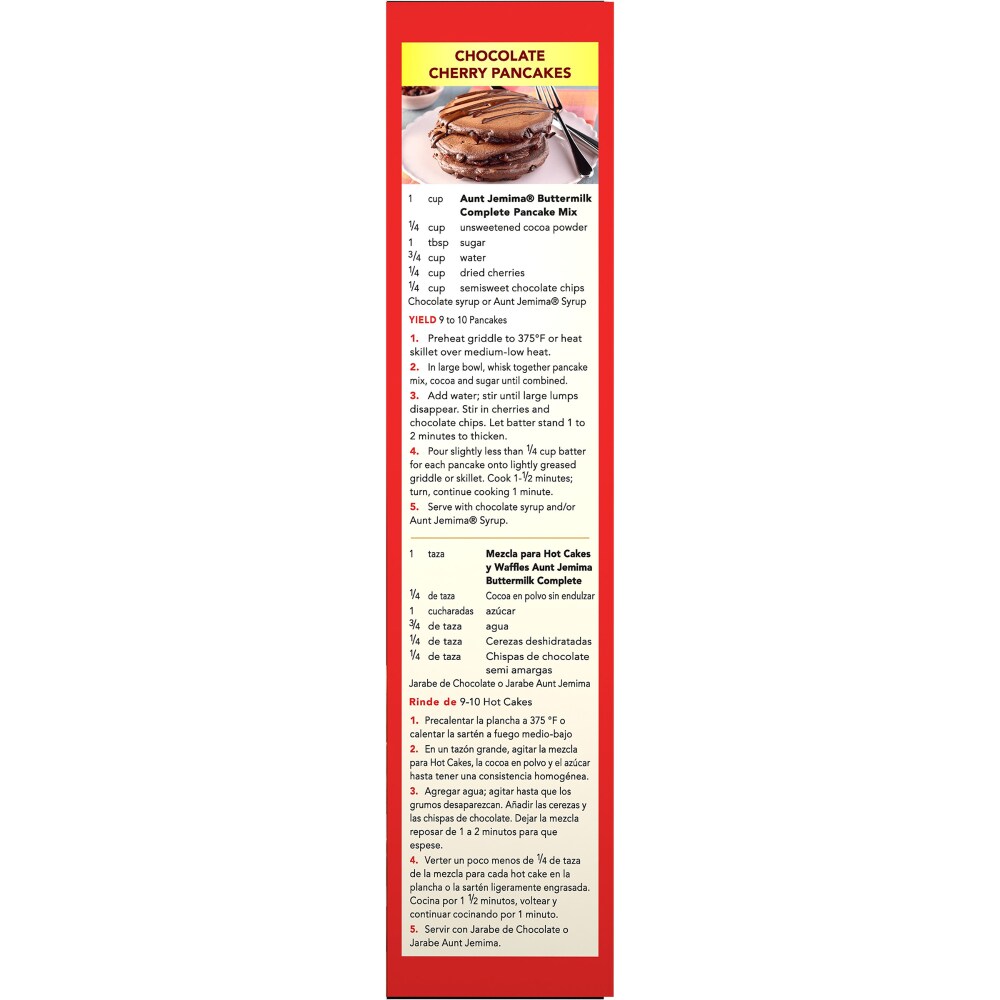 Aunt Jemima Complete Buttermilk and Waffle Pancake Mix
---
Our Aunt Jemima® Buttermilk Complete Pancake & Waffle Mix lets you share a stack of pancakes with a light and fluffy texture on the busiest of mornings. It has the tasty sweetness of Aunt Jemima® pancakes with the tangy taste of buttermilk. It is also low fat, a good source of calcium and iron and contains no artificial color or flavors. Just add water, cook and enjoy!
Personalize your pancakes or waffles with chopped fresh fruit, berries, nuts, or chocolate chips
The same great taste as Aunt Jemima Pancake & Waffle Mix.
---