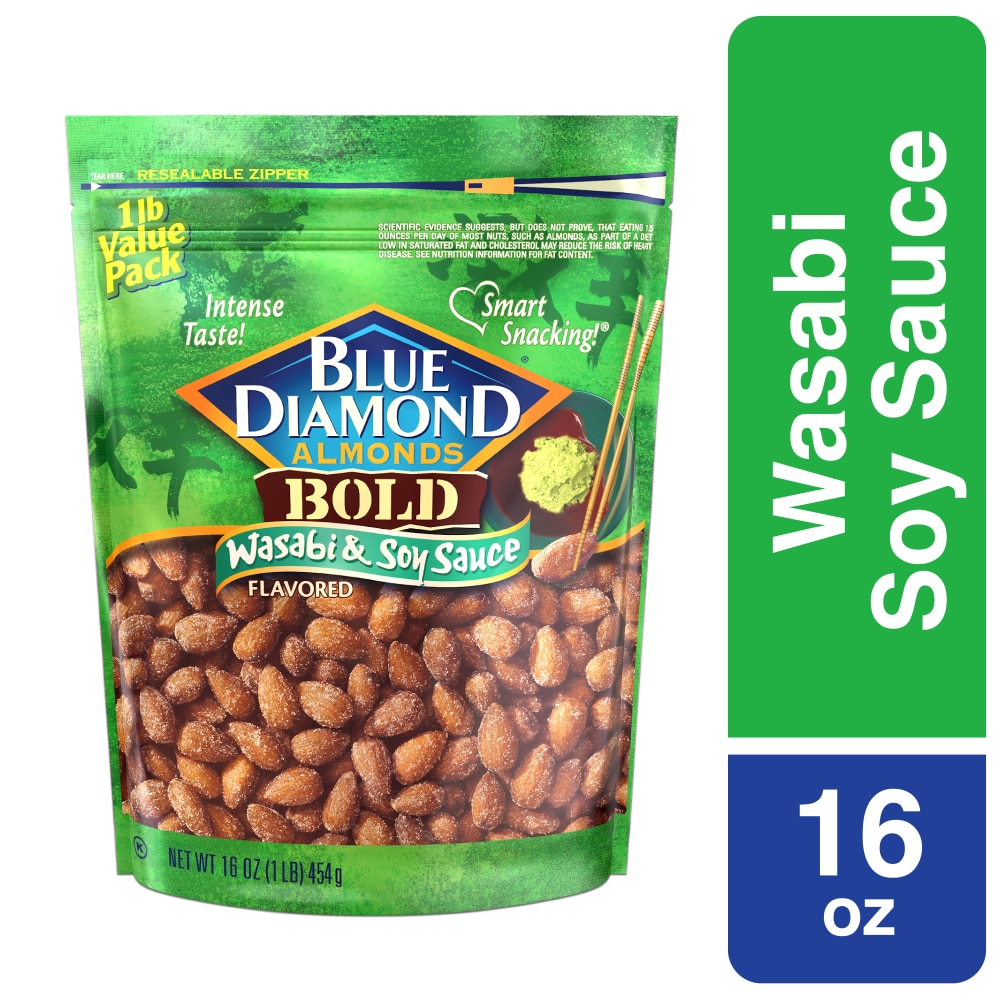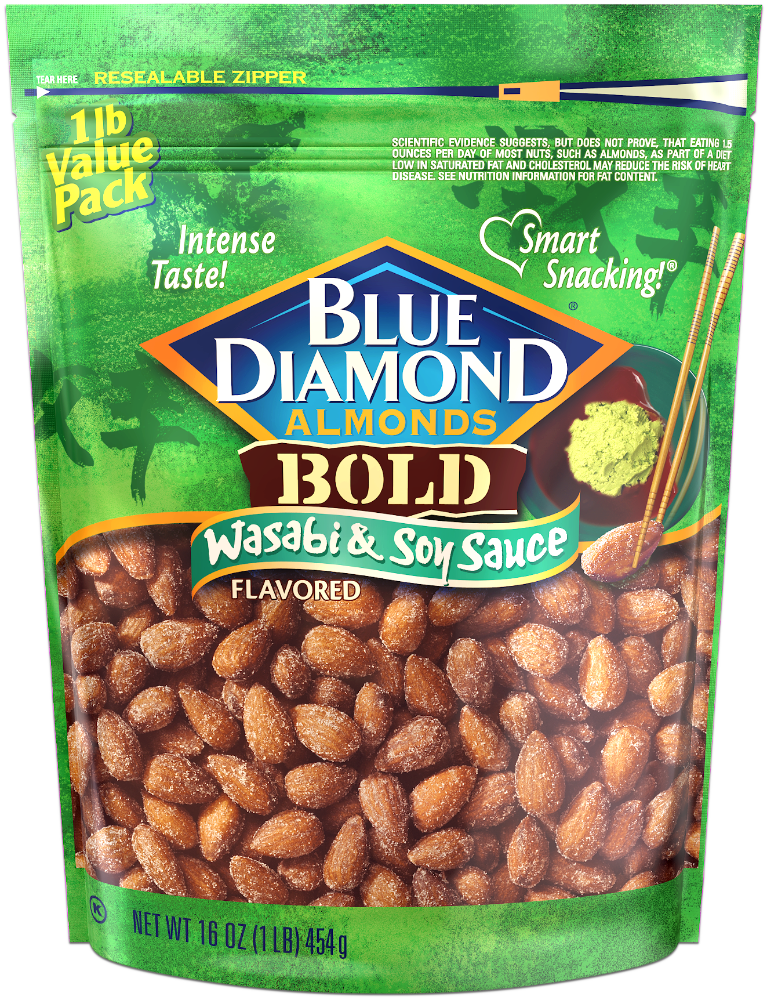 Blue Diamond Bold Wasabi & Soy Sauce Almonds
Purchase Options
Located in Aisle 19 in Your Store
---
Scientific evidence suggests, but does not prove, that eating 1.5 ounces per day of most nuts, such as almonds, as part of a diet low in saturated fat and cholesterol may reduce the risk of heart disease.
Consistent Quality, Bold Flavors and Great Value!
Blue Diamond Growers' naturally nutritious Wasabi & Soy Sauce almonds are roasted and seasoned with spicy BOLD flavors, so satisfying that you just can't put them down. Combining the distinctive flavor of Asian-style horseradish with savory taste of soy sauce, these almonds pack a mouthwatering punch for your snacking enjoyment. And our convenient, resealable bag gives you the option to save some for later - if you can!
Resealable Zipper
1 Lb Value Pack
Intense Taste!
Smart Snacking!
Kosher
From The Almond People
6g Total Carbs - 3g Fiber = 3 g Net Carbs Per Serving
---