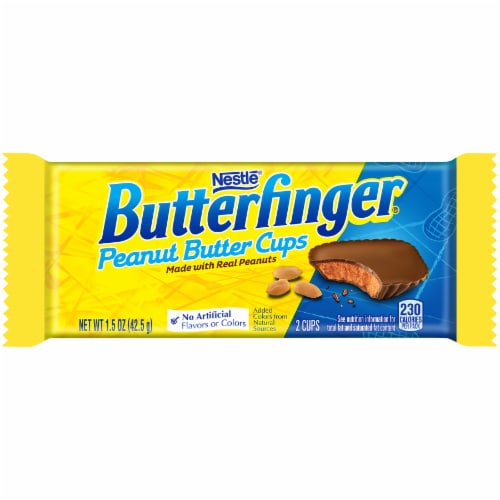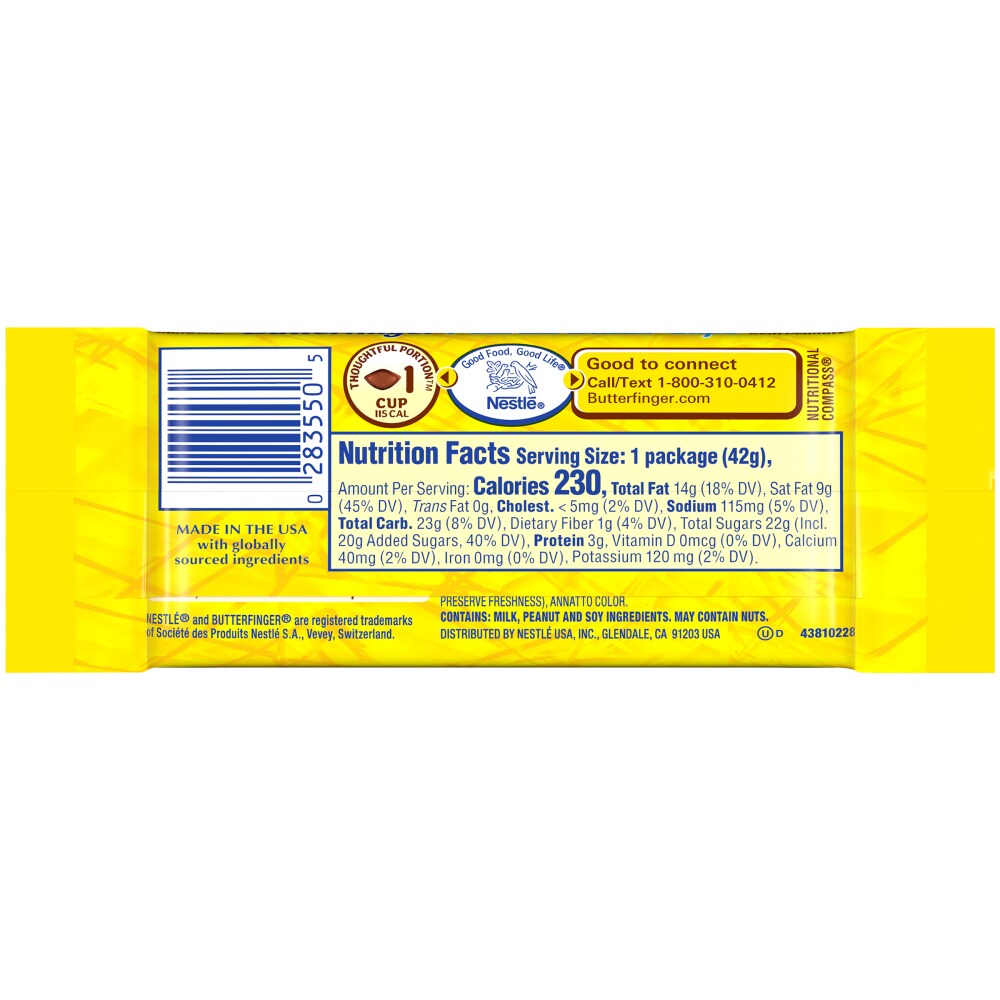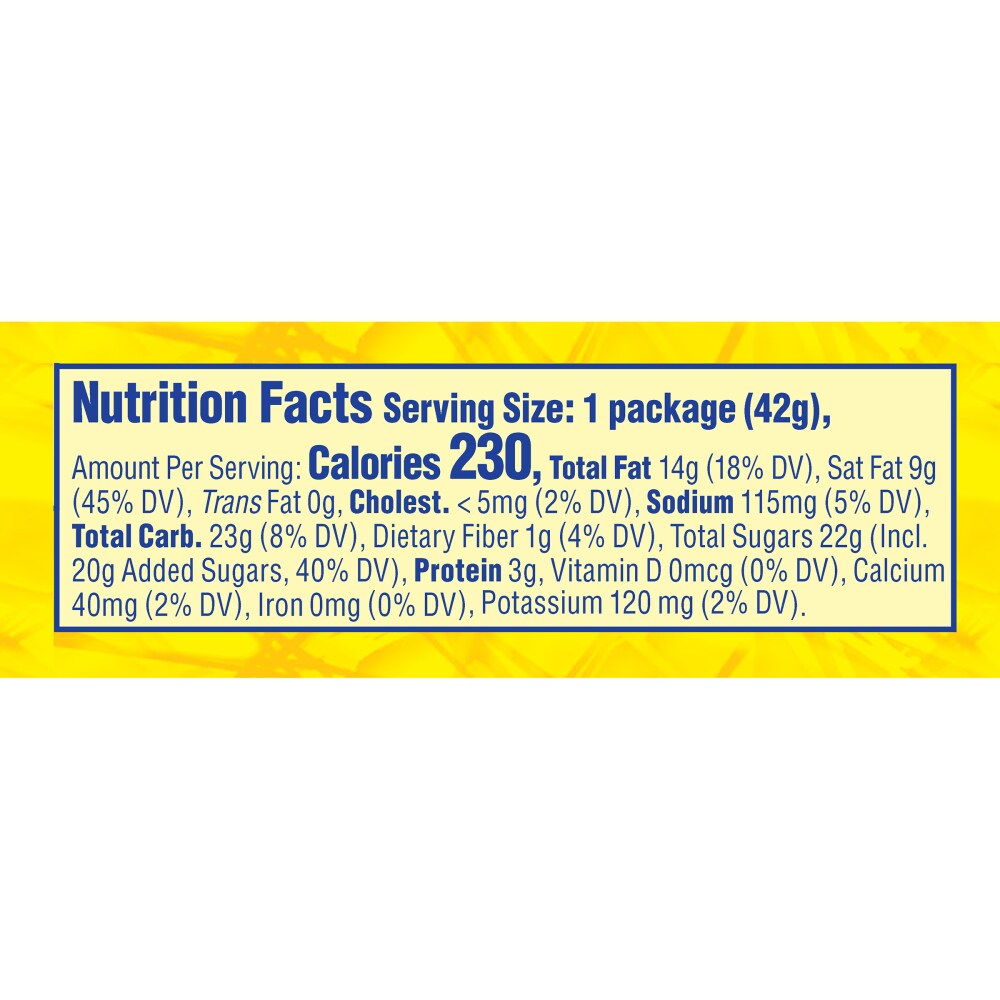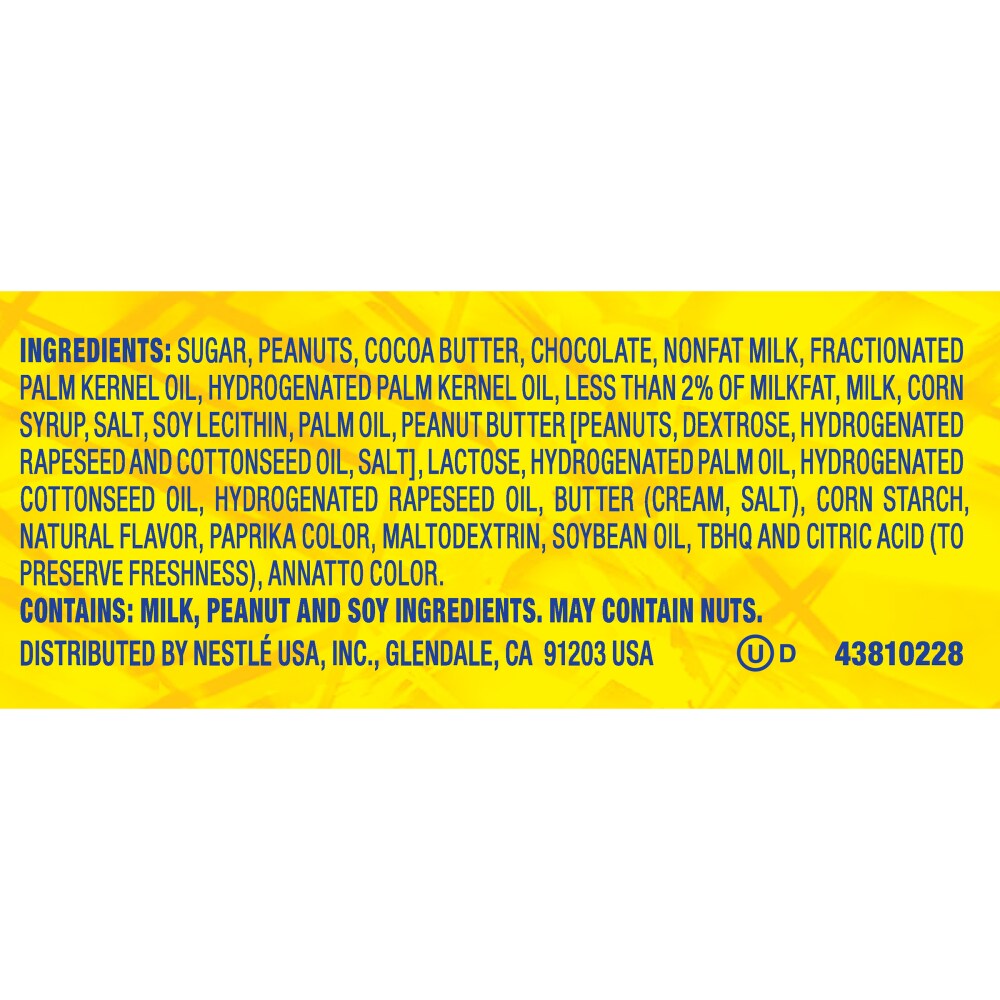 Butterfinger Peanut Butter Cups Candy
---
The classic peanut butter cup was missing something...until now. The combination of creamy milk chocolate, smooth peanut butter and the perfect dose of BUTTERFINGER took the cup to a whole 'nother level. Amazing on their own, as an ice cream topping or to bake cookies and cupcakes, BUTTERFINGER Peanut Butter Cups thrill with a mix of smooth and crunchy goodness.
Smooth & Crunchy: Peanut-buttery Butterfinger filling with just the right amount of crunchy pieces mixed in, all surrounded by delicious real milk chocolate
No artificial flavors or colors - colors from natural sources
Kosher Dairy
Perfect snack for peanut butter and chocolate lovers!
---