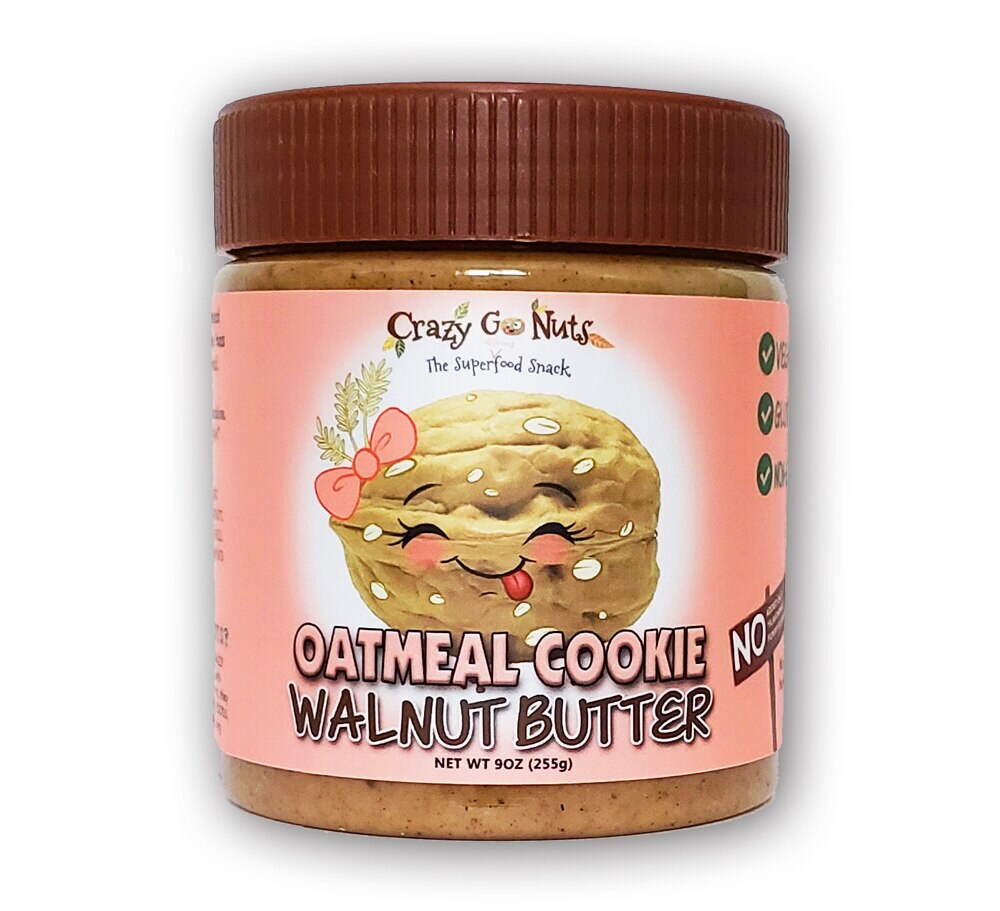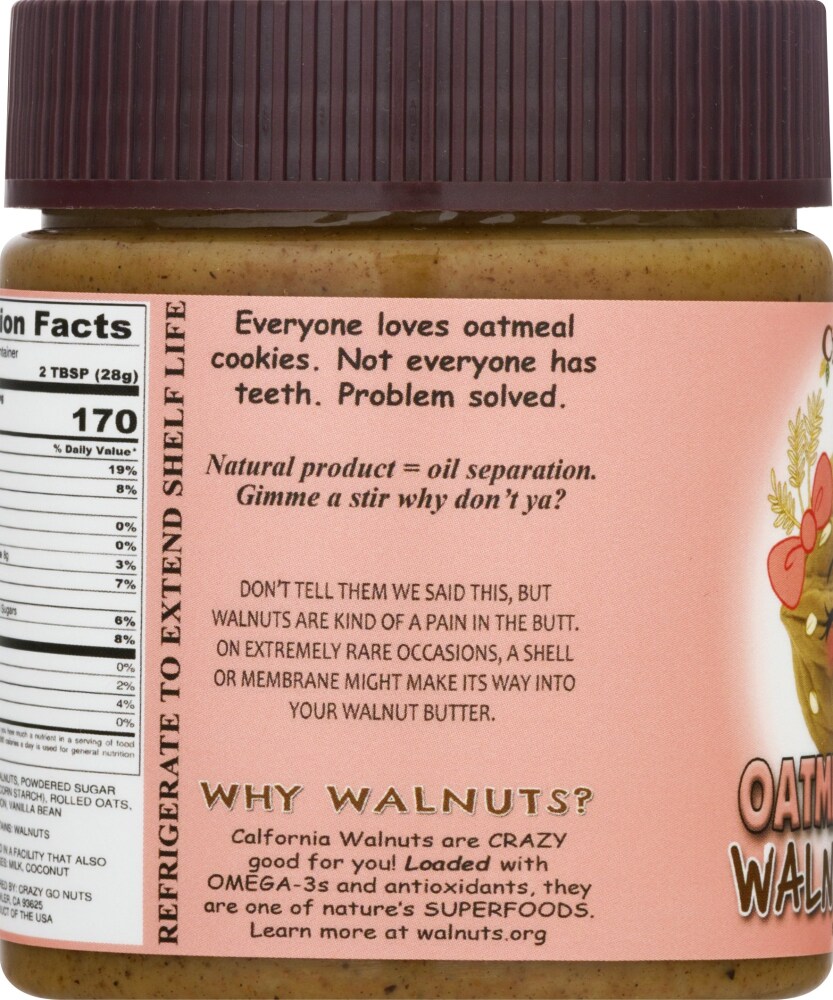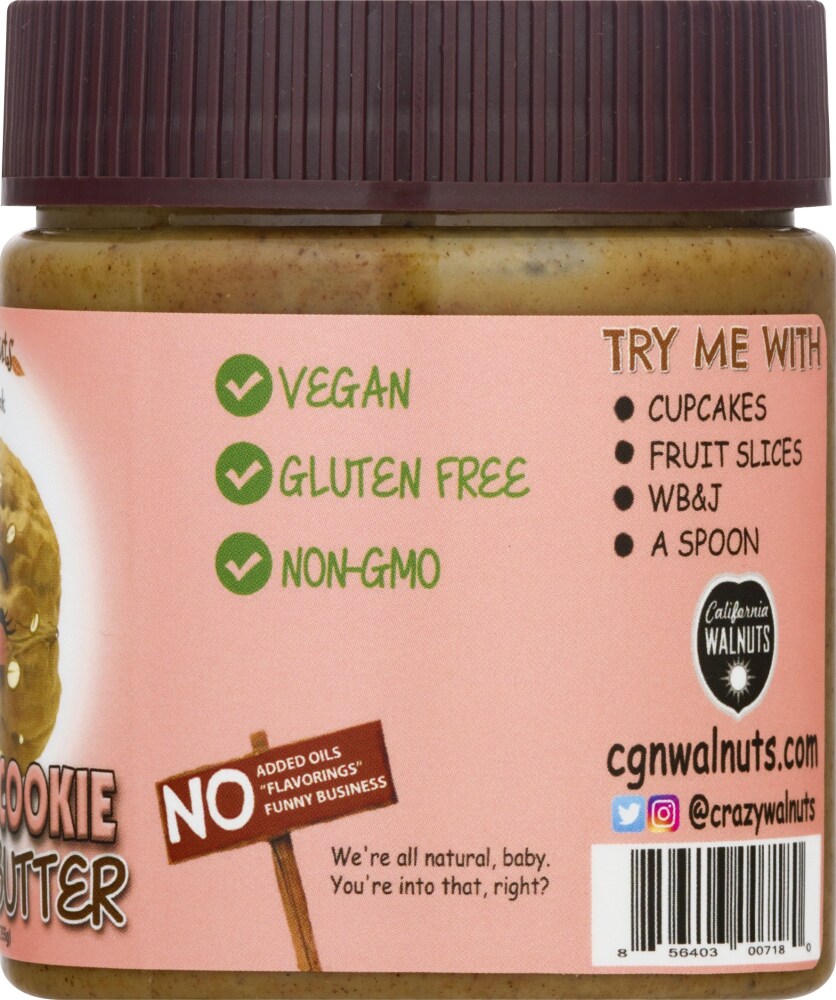 Crazy Go Nuts Oatmeal Cookie Walnut Butter
---
Everyone loves oatmeal cookies. Not everyone has teeth. Problem solved.
Why Walnuts?
Walnuts are a SUPERFOOD, packed with ANTIOXIDANTS and OMEGA-3 FATTY ACIDS. Omega-3s are known as essential fatty acids, which means you need them. But your body doesn''t make them on its own - you have to get them from food. So lazy, your body.
Vegan
Gluten Free
Non-GMO
No Artificial Flavors
No Corn Syrup
No Preservatives
We're all natural baby. You're into that, right?
---