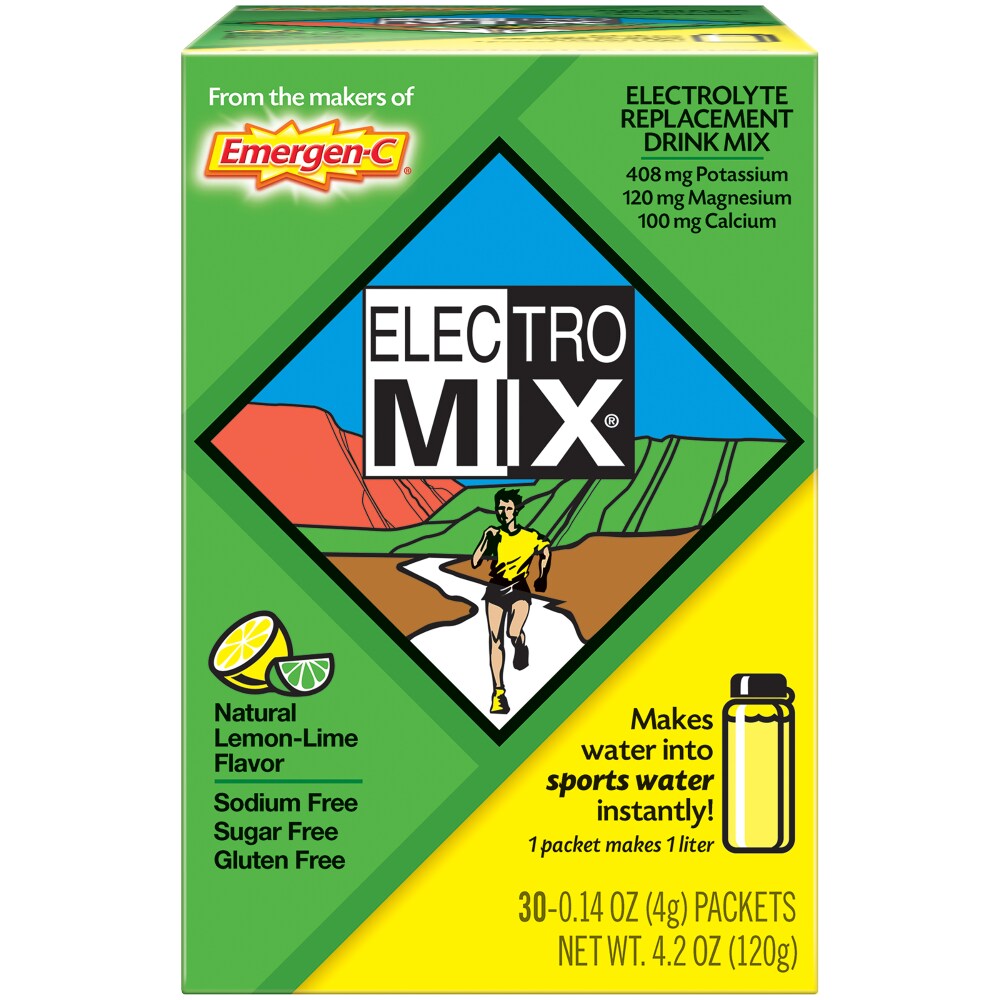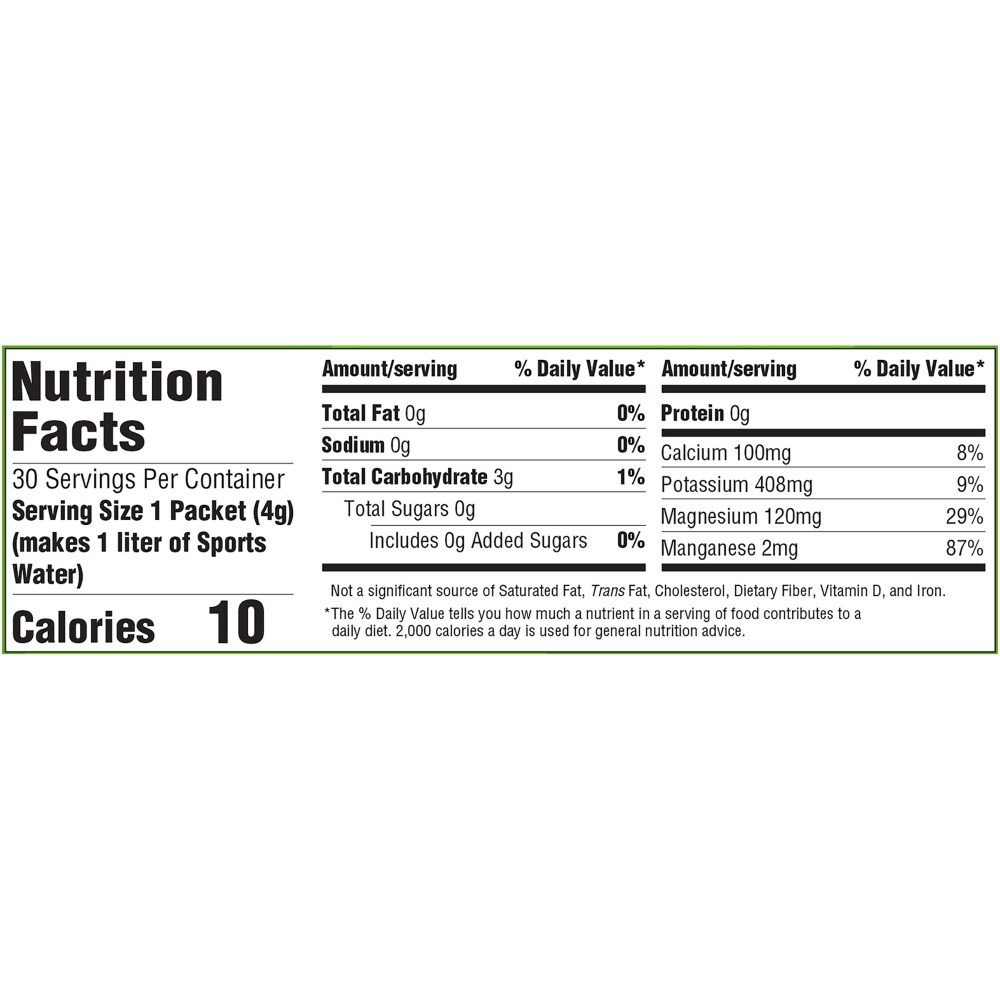 Emergen-C Electro Mix Lemon Lime Electrolyte Replacement Drink Mix Packets
30 ct / 0.14 oz
UPC: 0007631430232
---
Every living person needs electrolytes, especially potassium.
Potassium is an essential element needed by cells to maintain water balance and nerve function. Each cell requires sodium and potassium, but in differing amounts. Inside the cell, the concentration of potassium is far higher than sodium. Modern diets typically contain excessive sodium at the expense of adequate potassium. Electro Mixhelp provides essential potassium that is often lacing in modern diets.
Whether you water is bottled, filtered or tap, when you add Electro Mix to it you'll be getting electrolytes and you''ll be drinking water, which is the beverage your body wants, craves and needs the most.
Sugar Free
Calorie Free
Sodium Free
Makes Water into Sports Water...Instantly!
Potassium/Magnesium/Manganese/Calcium/Chromium
---