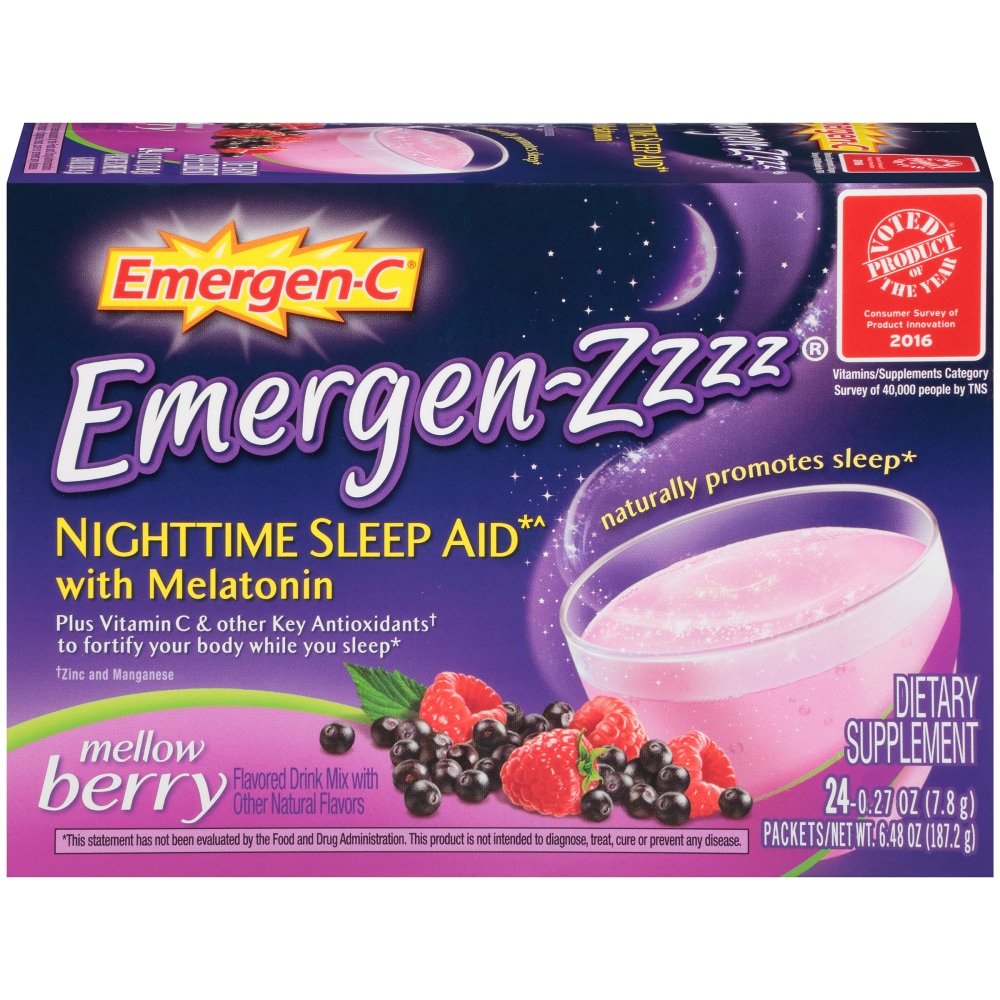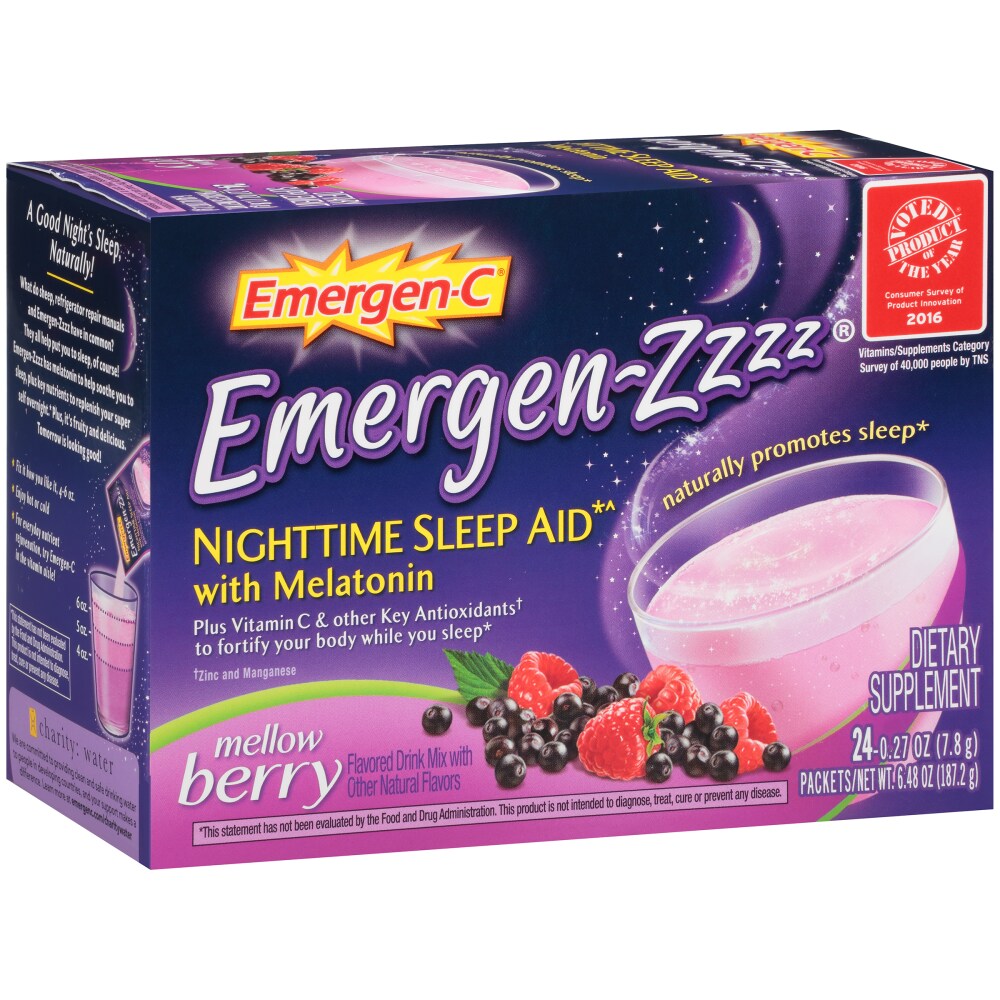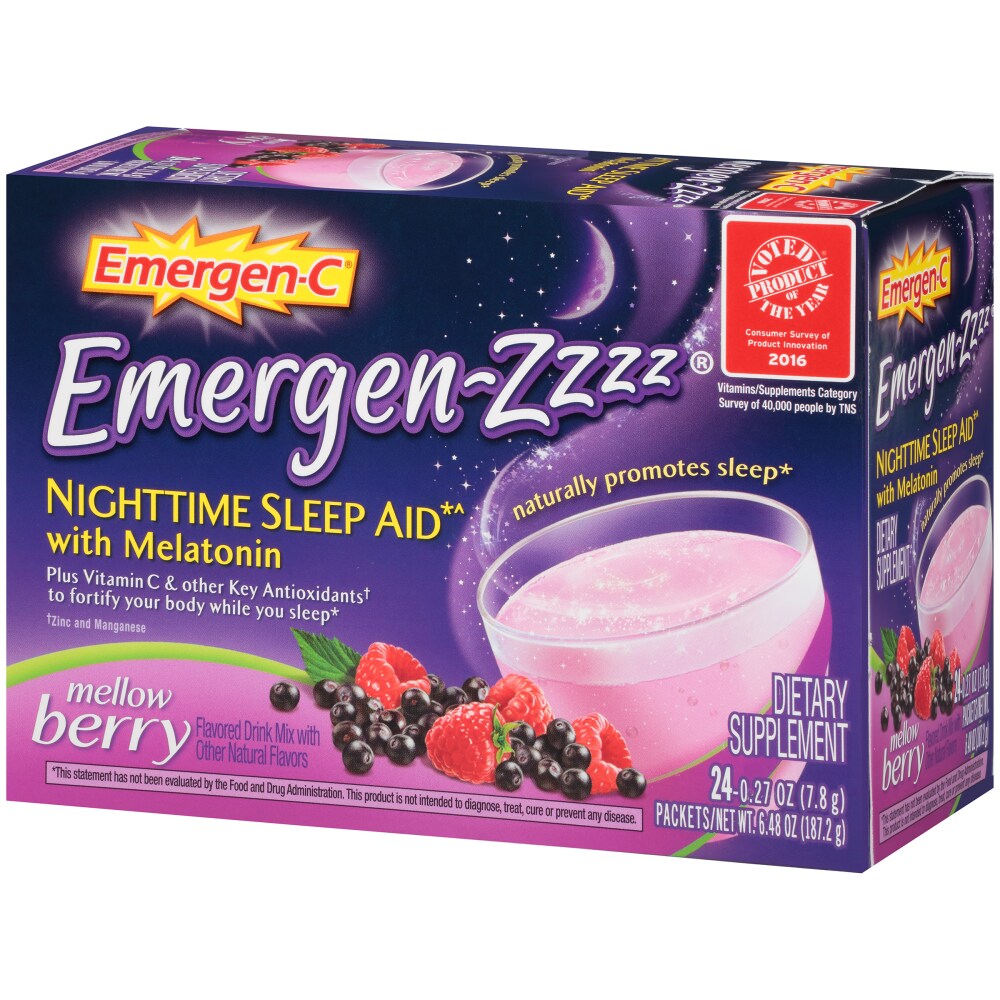 Emergen-C Emergen-Zzzz Mellow Berry Melatonin Nighttime Sleep Aid Packets 24 Count
6.48 oz
UPC: 0007631432324
---
What do sheep, refrigerator repair manuals and Emergen-Zzzz have in common? They all help put you to sleep, of course! Emergen-Zzzz has melatonin to help soothe you to sleep, plus key nutrients to replenish your super self overnight.* Plus, it's fruity and delicious.
Melatonin helps naturally promote sleep and relaxation which are important to overall health.*
Immune support*
Vitamin C plus other antioxidants Zinc and Manganese with Vitamin D help support your immune system.*
Calcium, Magnesium, Potassium and other key nutrients help replenish your body.*
*These statements have not been evaluated by the Food and Drug Administration. This product is not intended to diagnose, treat, cure, or prevent any disease.
---