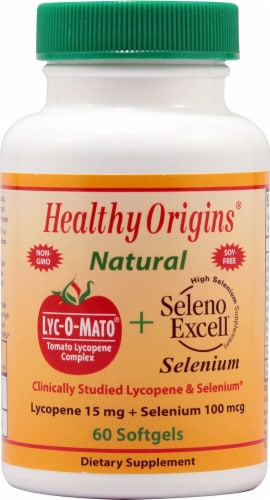 Hover to Zoom
Healthy Origins Lyc-O-Mato® Plus Seleno Excell™ Selenium Supplement
Product Details
Healthy Origins Lyc-O-Mato + Seleno Excell is a powerful combination of two different ingredients for enhanced antioxidant activity*.
Lyc-O-Mato is a standardized extract of red, ripe tomatoes which contains a spectrum or tomato carotenoids such as Phytoene, Phytofluene and Phytosterols.
Seleno Excell contains selenium in its organically bound, natural food form. Seleno Excell is the high selenium yeast used in numerous human clinical studies and is Generally Recognized As Safe (GRAS).
*These statements have not been evaluated by the Food and Drug Administration. This product is not intended to diagnose, treat, cure, or prevent any disease.
---