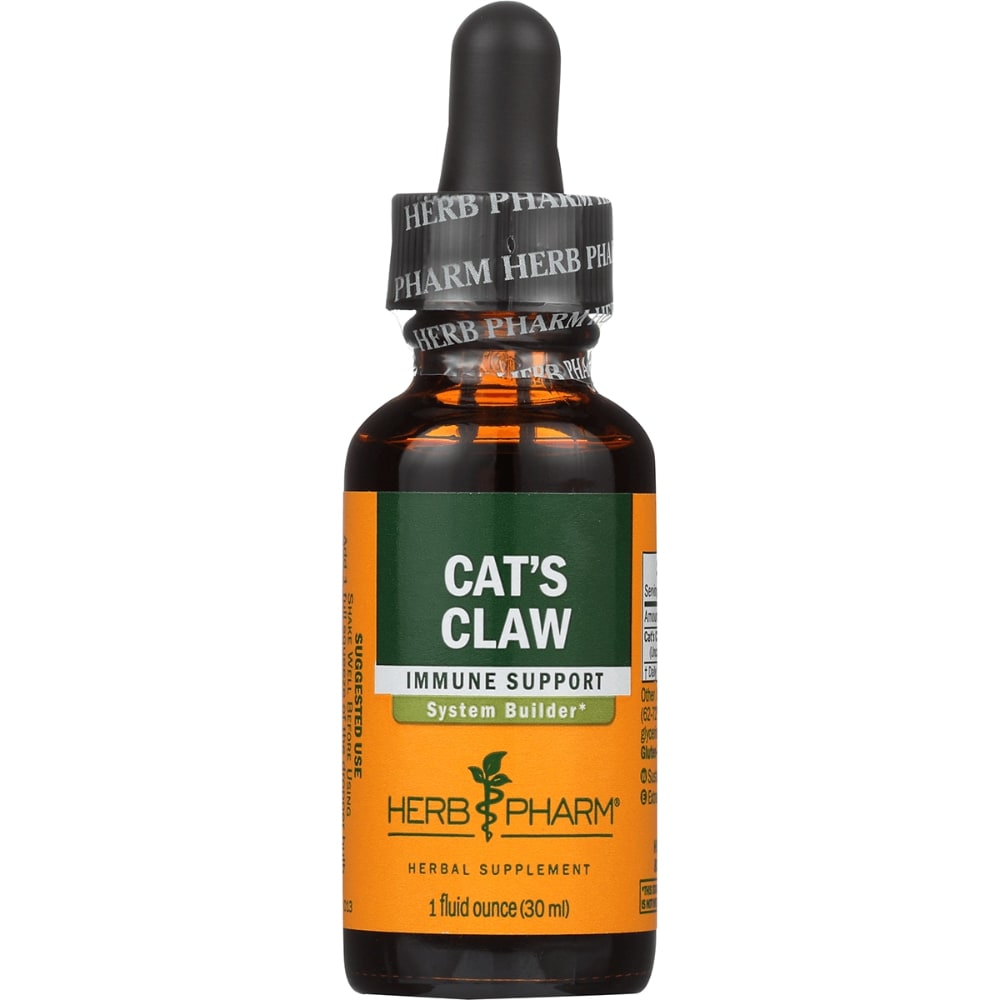 Herb Pharm Cats Claw Extract
---
Herb Pharm prepares their Cat's Claw Extract from the inner bark of Uncaria tomentosa vines which are Sustainably Wildcrafted™ by the indigenous Indians in the Pucalipa region of the Peruvian Amazon.
To assure optimal extraction of Cat's Claw's bioactive compounds, Herb Pharm uses only the inner bark which is hand-harvested, carefully sun-dried and cleaned of outer bark, and is then thoroughly extracted.
System Builder
Gluten Free
*These statements have not been evaluated by the Food and Drug Administration. This product is not intended to diagnose, treat, cure, or prevent any disease.
---