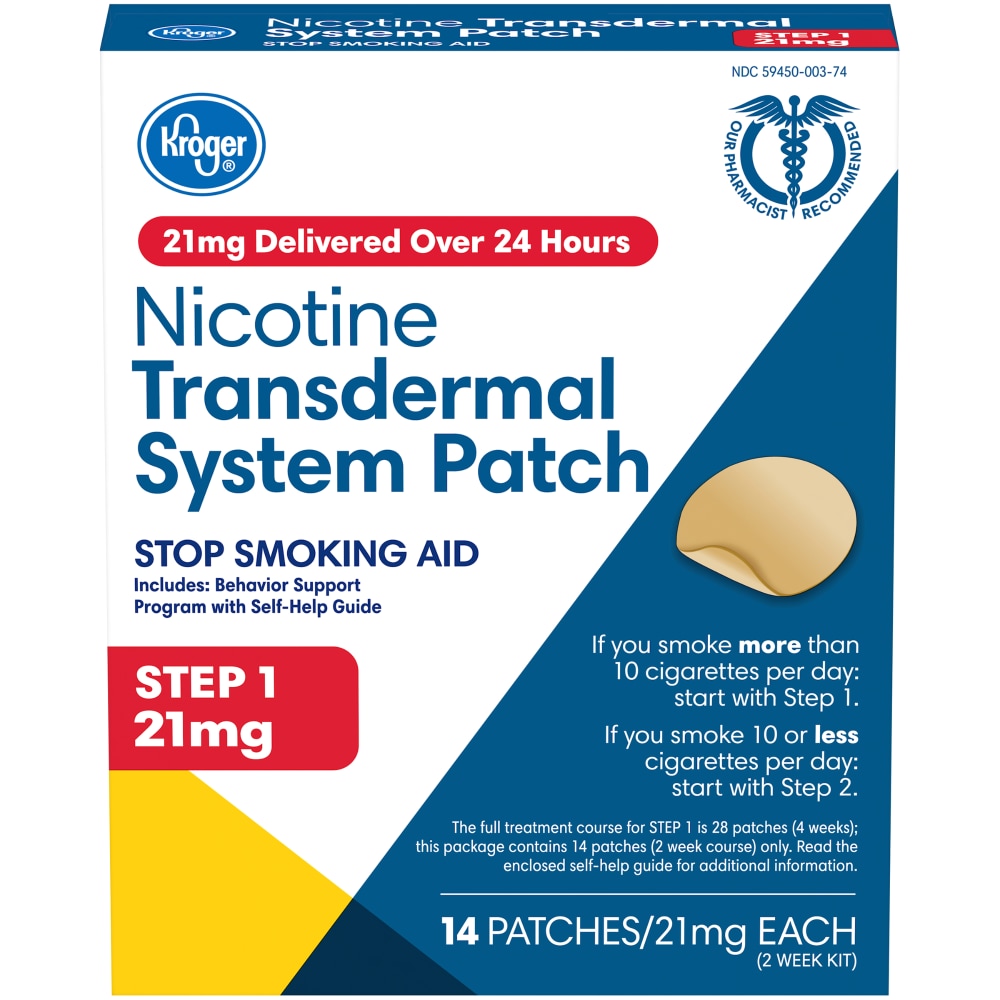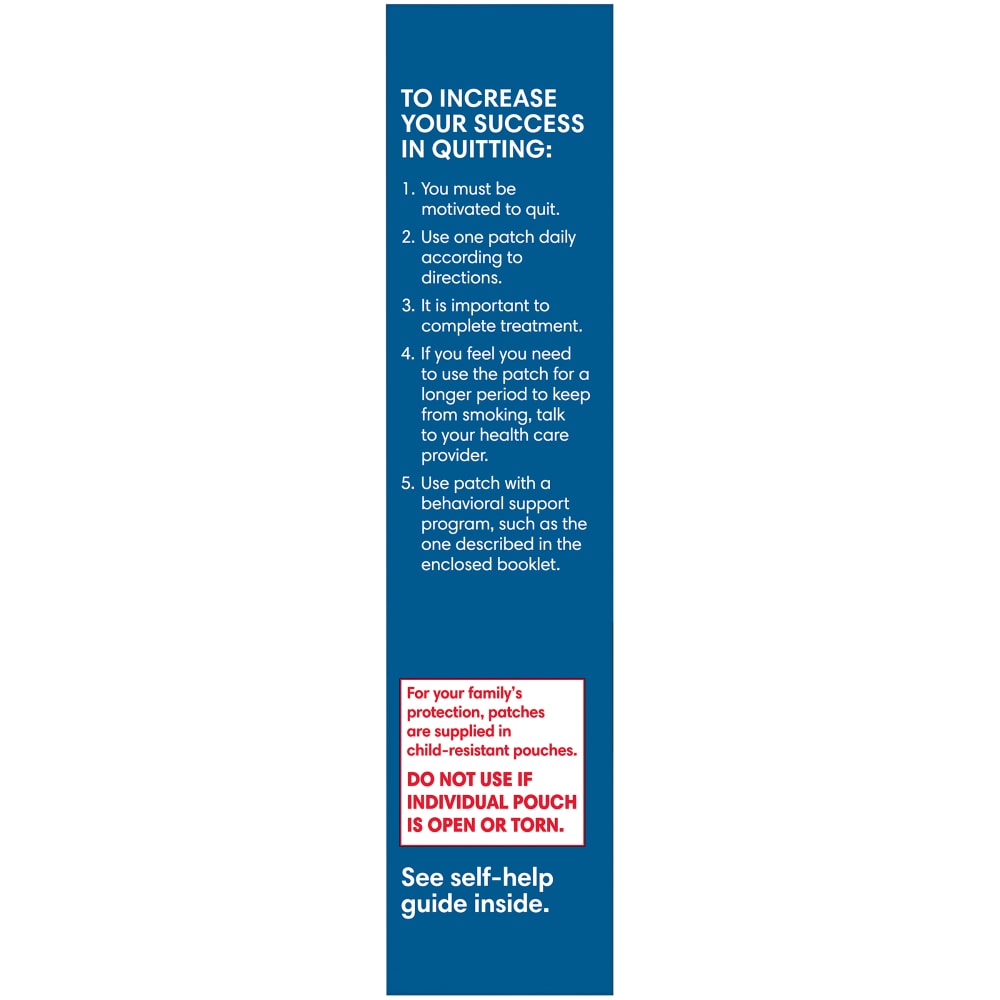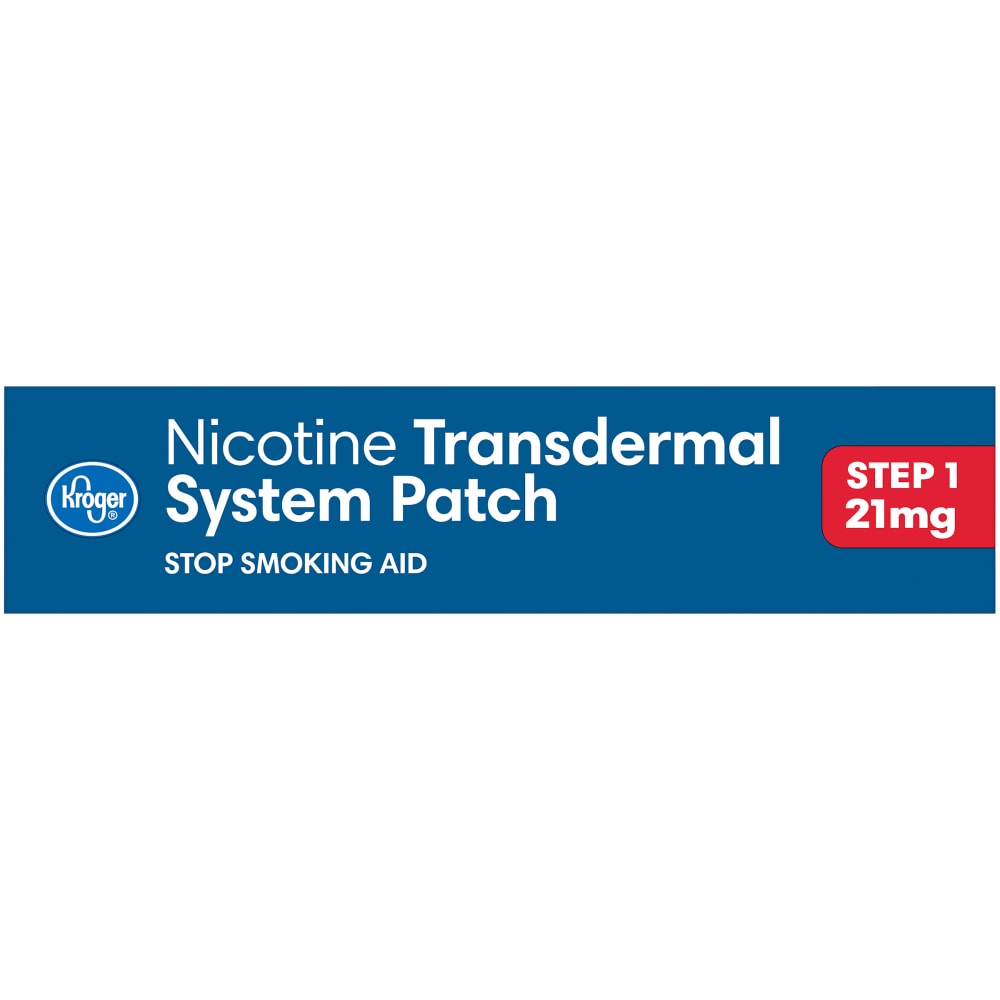 Kroger® Step 1 Stop Smoking Aid Nicotine Transdermal System Patches
---
Use reduces withdrawal symptoms, including nicotine craving, associated with quitting smoking.
To Increase Your Success in Quitting:
You must be motivated to quit.
Use one patch daily according to directions.
It is important to complete treatment.
If you feel you need to use the patch for a longer period to keep from smoking, talk to your health care provider.
Use patch with a behavioral support program, such as the one described in the enclosed booklet.
Not for sale to persons under 18 years of age.
Proof of age required.
Note for sale in vending machines or from any source where proof of age cannot be verified.
21mg Delivered Over 24 Hours
Stop Smoking Aid
Includes: Behavior Support Program with Self-Help Guide
Step 1, 21mg
If You Smoke More Than 10 Cigarettes Per Day: Start with Step 1
If You Smoke 10 or Less Cigarettes Per Day: Start with Step 2
Our Pharmacists Recommend
---