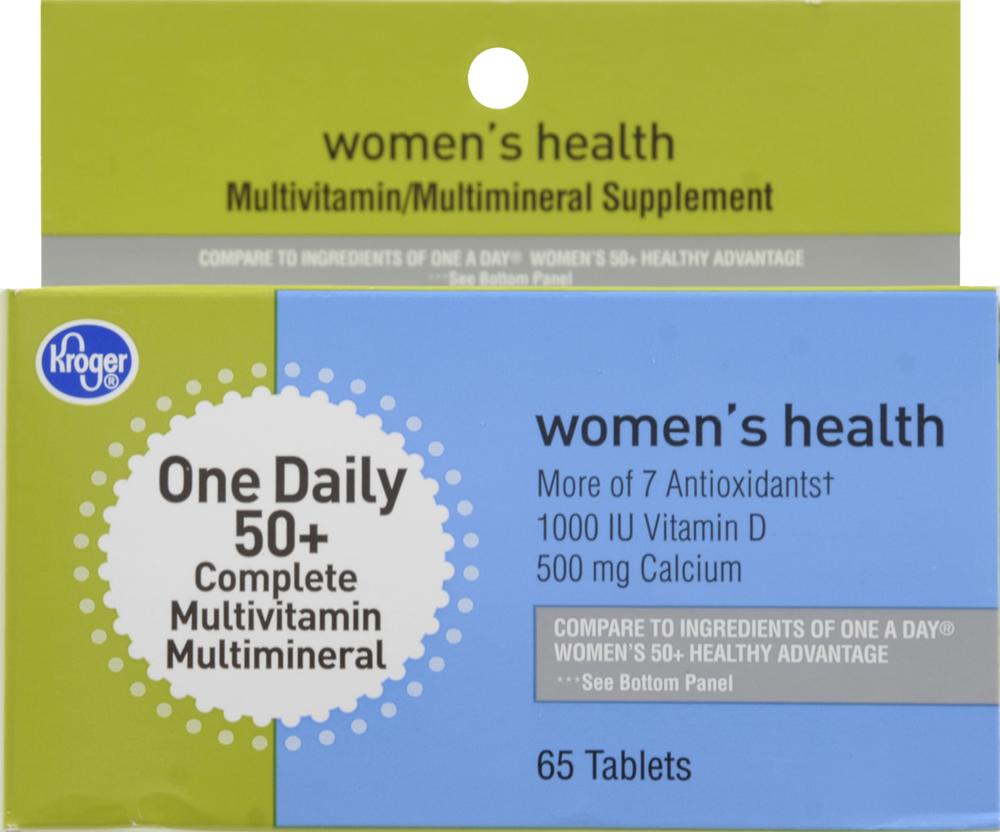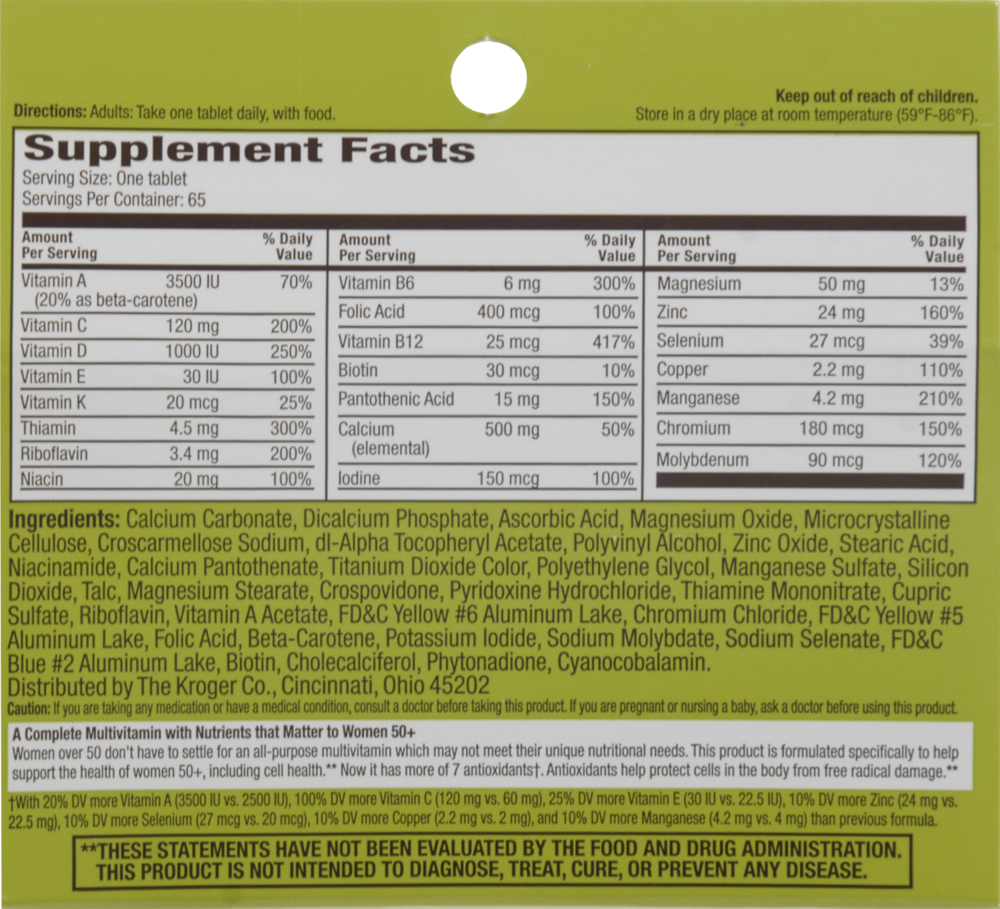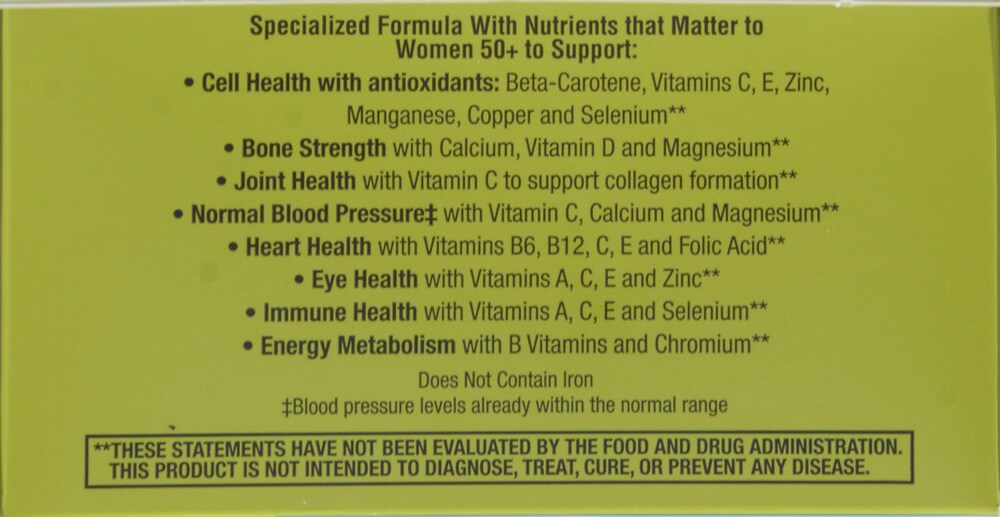 Kroger® Women's Health One Daily Tablets 65 Count
---
This product is formulated specifically to help support the health of women 50+, including cell health. Now it has more of 7 antioxidants. Antioxidants help protect cells in the body from free radical damage.
Specialized Formula With Nutrients That Matter to Women 50+ to Support:

Cell Health with antioxidants: Beta-Carotene, Vitamins, C, E, Zinc, Manganese, Copper and Selenium**
Bone Strength with Calcium, Vitamin D and Magnesium
Joint Health with Vitmanin C to support collagen formation
Normal Blood Pressure with Vitamin C, Calcium and Magnesium
Heart Health with Vitamins B6, B12, C, E, and Folic Acid
Eye Health with Vitamins A, C, E and Zinc
Immune Health with Vitamins A, C, E and Selenium
Energy Metabolism with B Vitamins and Chromium

Does not contain Iron
Blood Pressure Levels Already Within the Normal Range
More of 7 Antioxidants
1000 IU Vitamin D
500 mg Calcium
65 Tablets
*These statements have not been evaluated by the Food and Drug Administration. This product is not intended to diagnose, treat, cure, or prevent any disease.
---