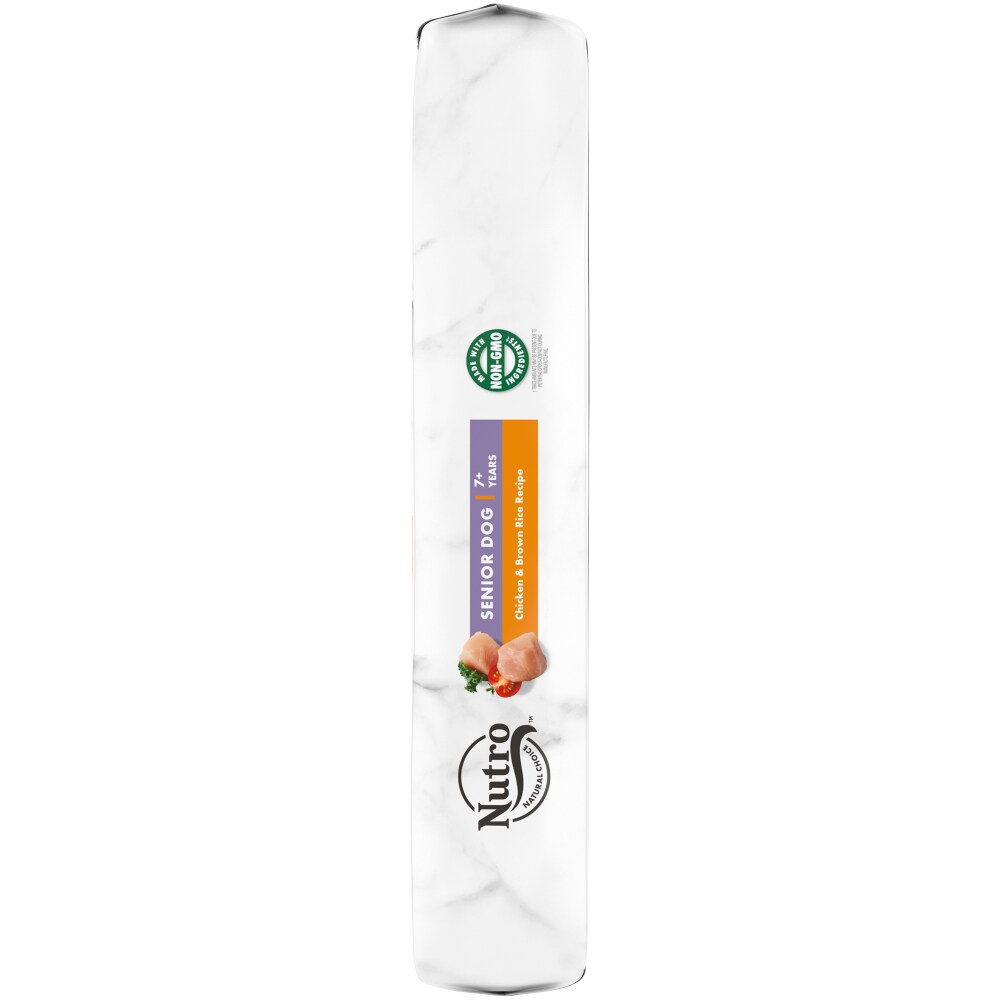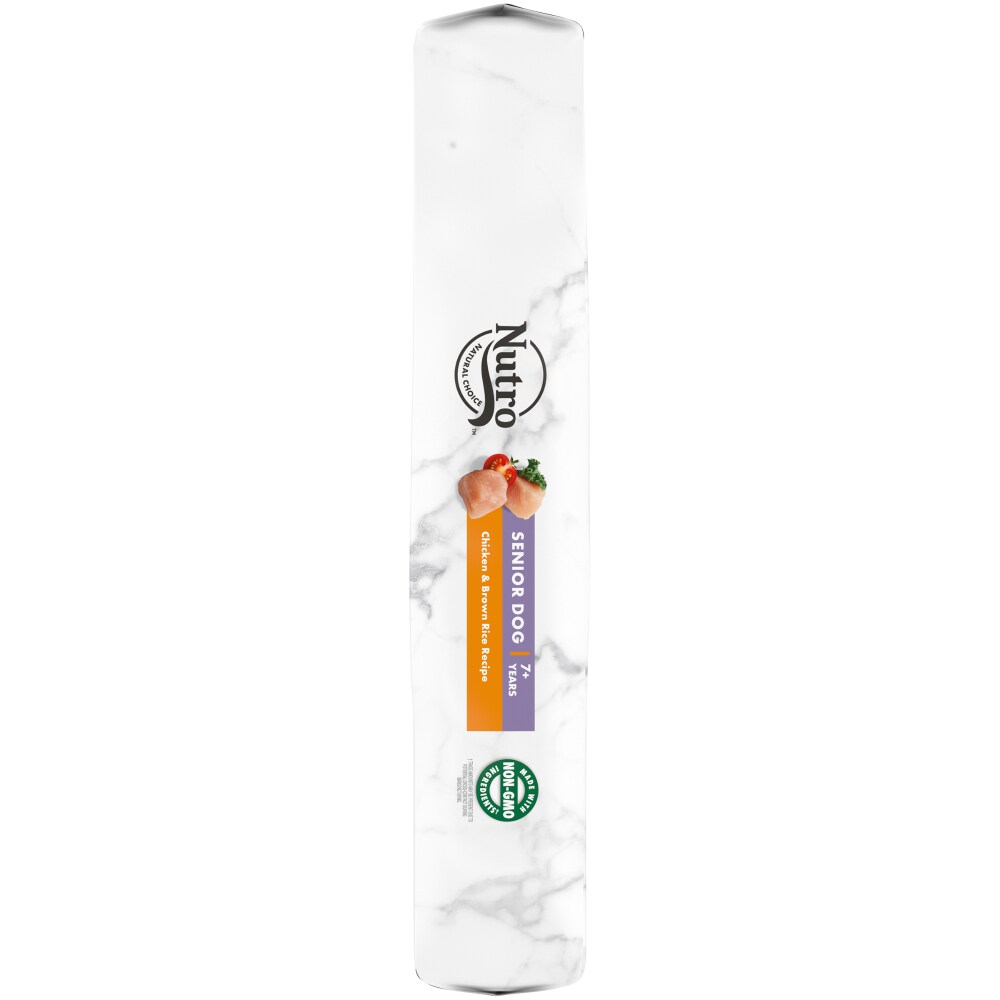 Nutro Wholesome Essentials Senior Natural Dry Dog Food
NUTRO Senior Chicken, Whole Brown Rice and Oatmeal Recipe Dog Food with the NUTRO Senior Support System Formula helps replenish antioxidants older dogs need as they age. Featuring omega-3 fatty acids, ALA and DHA for brain and cellular health, this premium senior dog food is also made with real chicken, whole brown rice and oatmeal, so it is delicious and easy to digest. Bet of all, the added benefit of naturally sourced glucosamine and chondroitin helps keep their joints strong and healthy.
NUTRO Senior Dog Food is formulated to promote a healthy metabolism and nourish their bones and joints.
The NUTRO brand is the best at keeping your pets healthy. Our great-tasting natural dog food recipes and natural cat food recipes are made using only premium ingredients. So whether you're looking for a pet food brand with high safety standards and guaranteed health benefits, or just want to give your companion a meal they will truly enjoy, NUTRO Food for Pets is natural nutrition for a happy, healthy life.
---