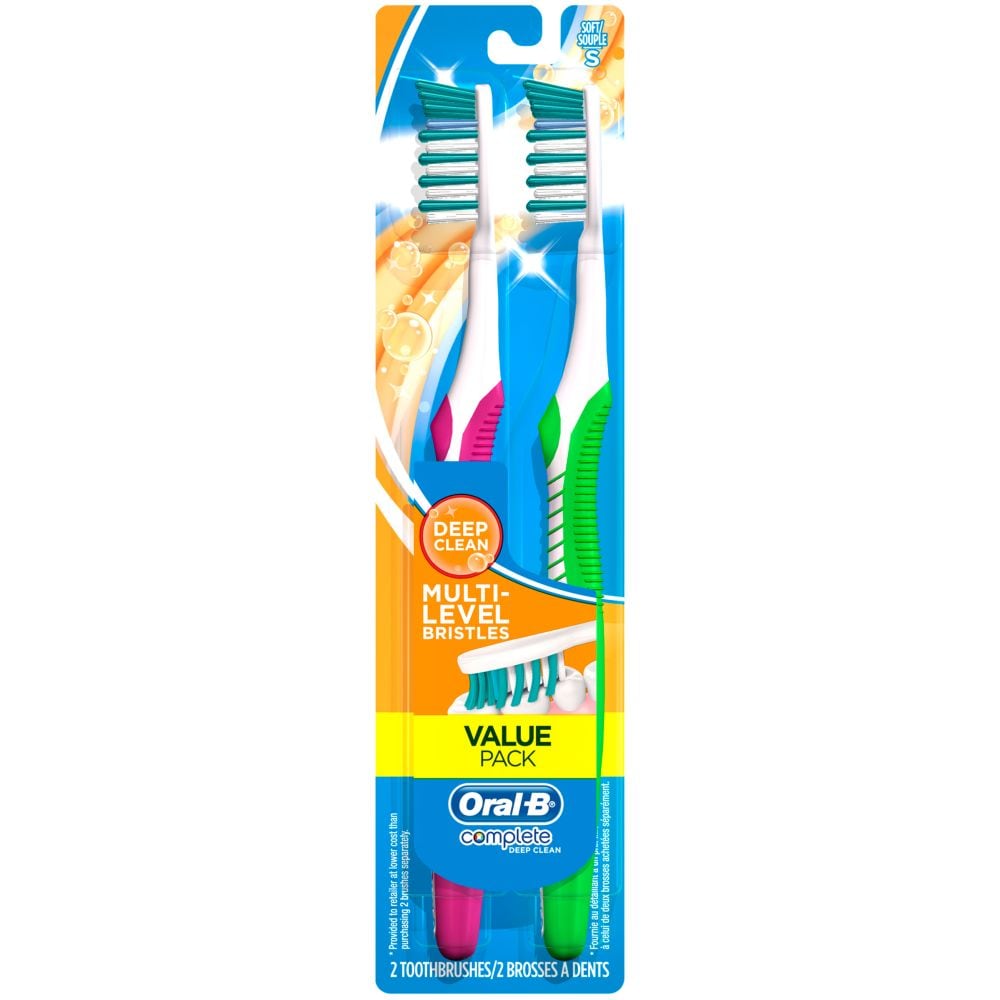 Oral-B Complete Deep Clean Soft Toothbrushes
Oral-B Complete Deep Clean Toothbrush features:
PowerTip® Bristles: Extra long bristles help clean in hard to reach areas.
Gum massaging Bristles: Outer angled bristles gently massage your gums and help clean along the gumline.
Indicator® Bristles: Blue Indicator™ bristles fade halfway so you know when to replace your brush.
Soft
Value Pack / 2 Toothbrushes
---