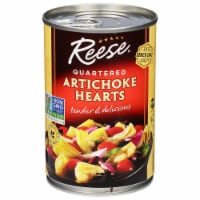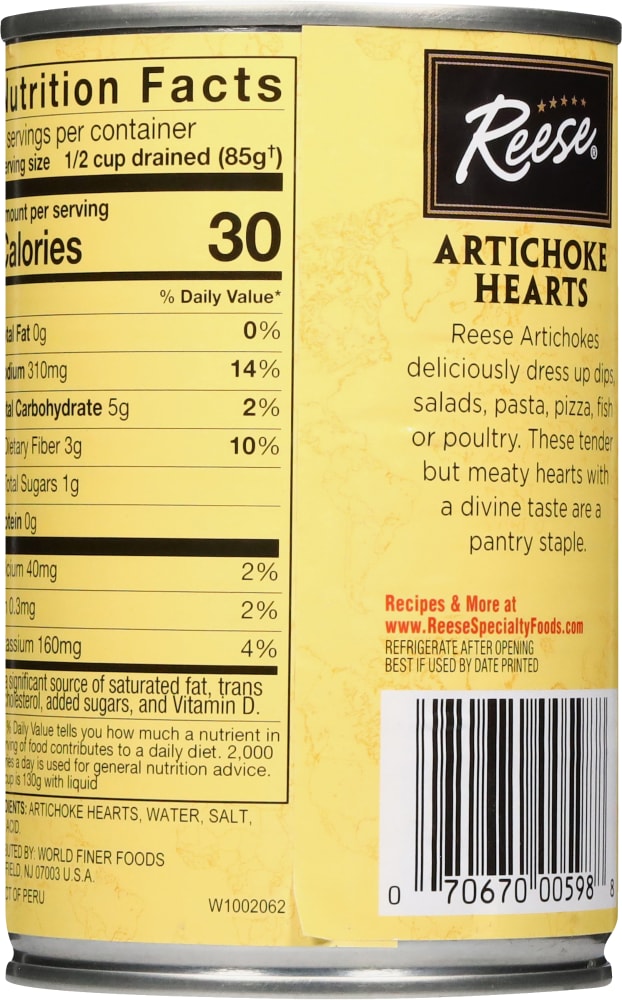 Reese Quartered Artichoke Hearts
Serve Cold: Artichoke Hearts are delicious in green salads or as a basis for an attractive salad plate. Marinate in olive oil and red wine vinegar and serve on a bed of lettuce with shrimp, crabmeat or Bay scallops, topped with mayonnaise. Use Artichoke Hearts in an Italian salad, served with cold cuts.
Serve Hot: Sauté over medium heat with butter and garlic and season with salt, paprika, and lemon juice. Serve with veal or chicken. Delicious when sauteed in butter. Makes a tasty addition to omelettes or pasta.
Fine Imported Foods
Premium Quality
Product of Peru
---