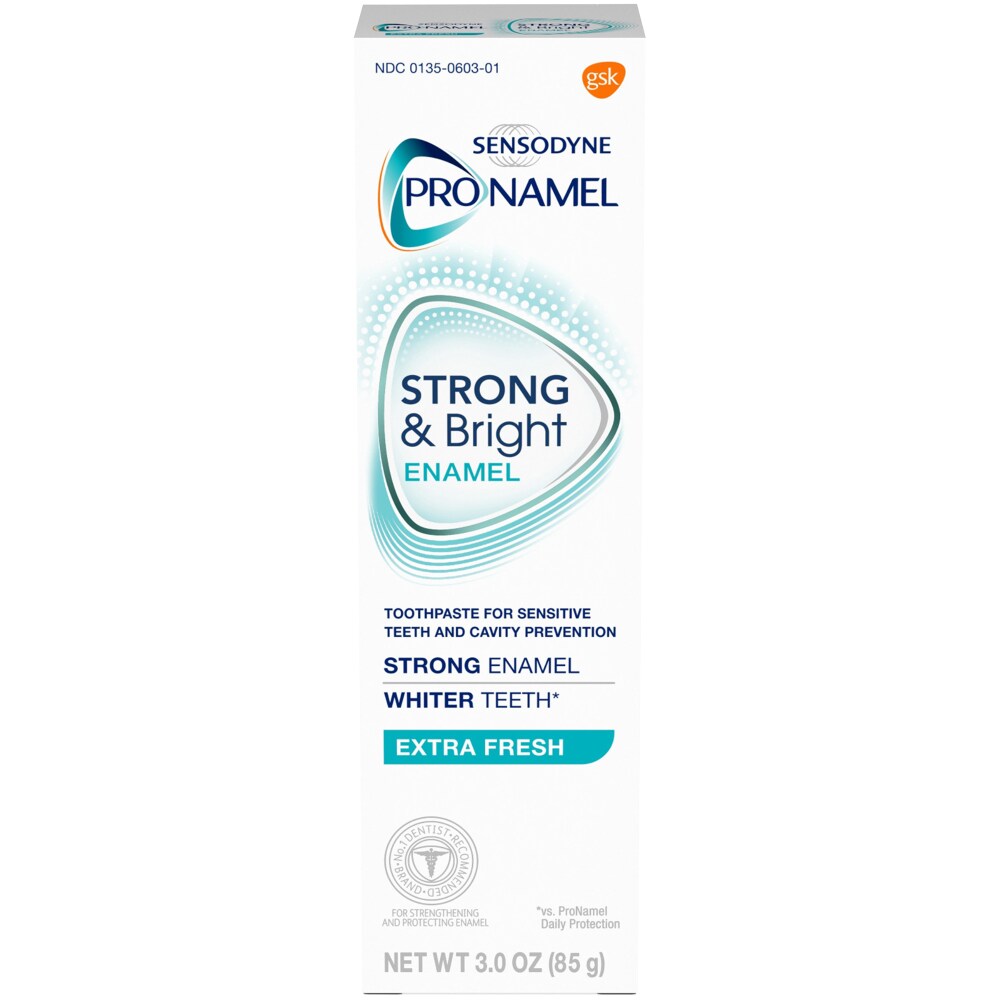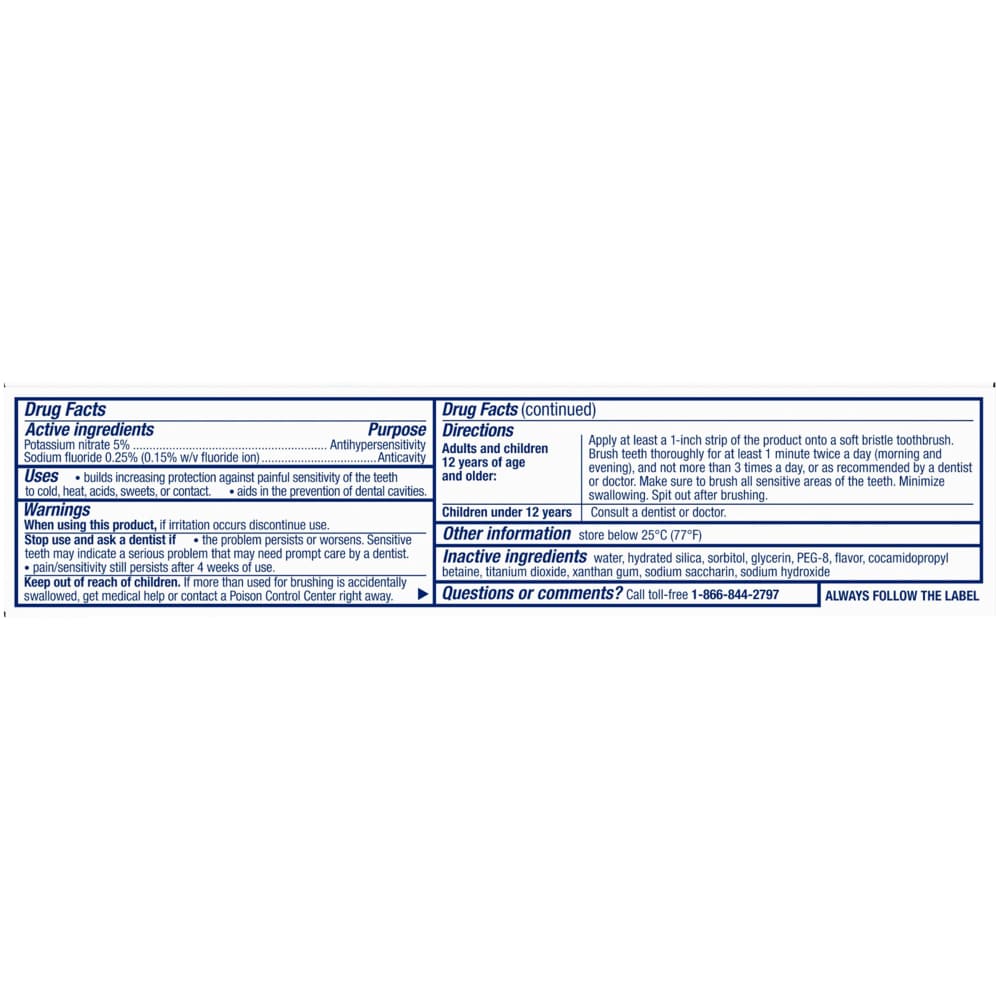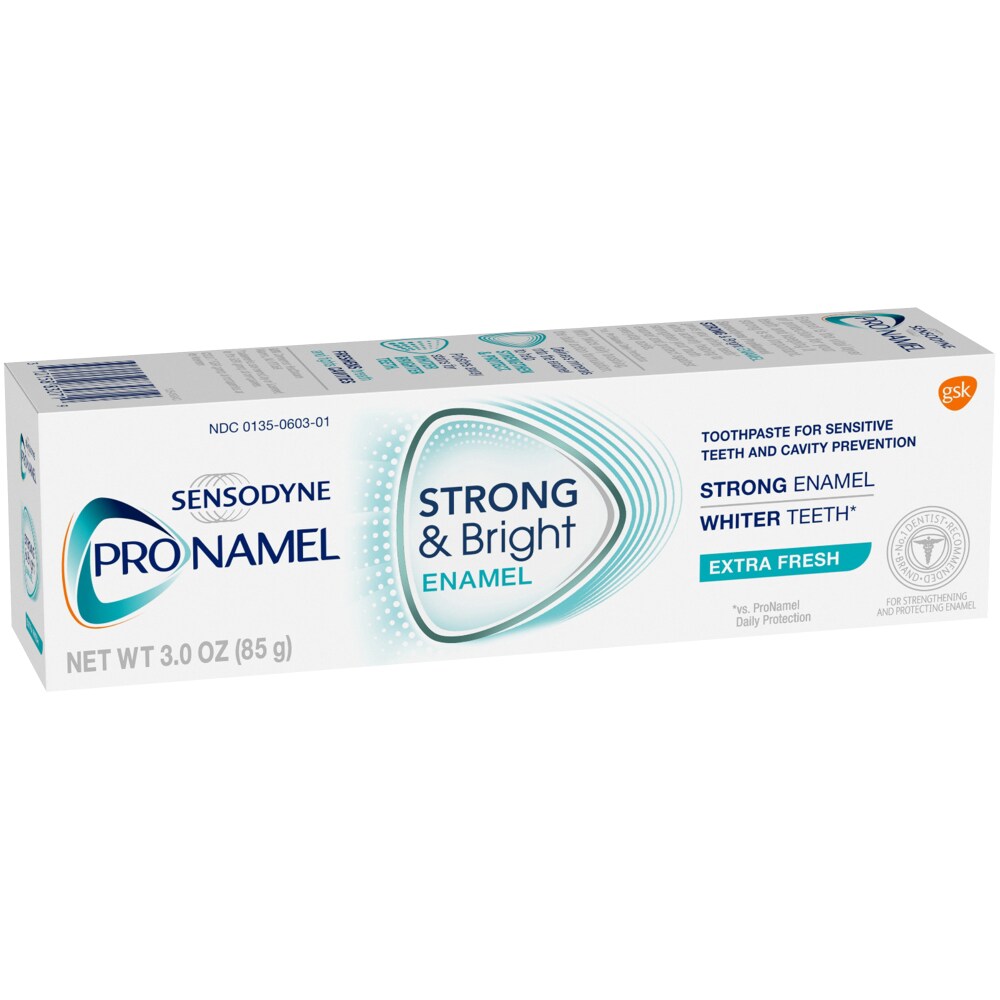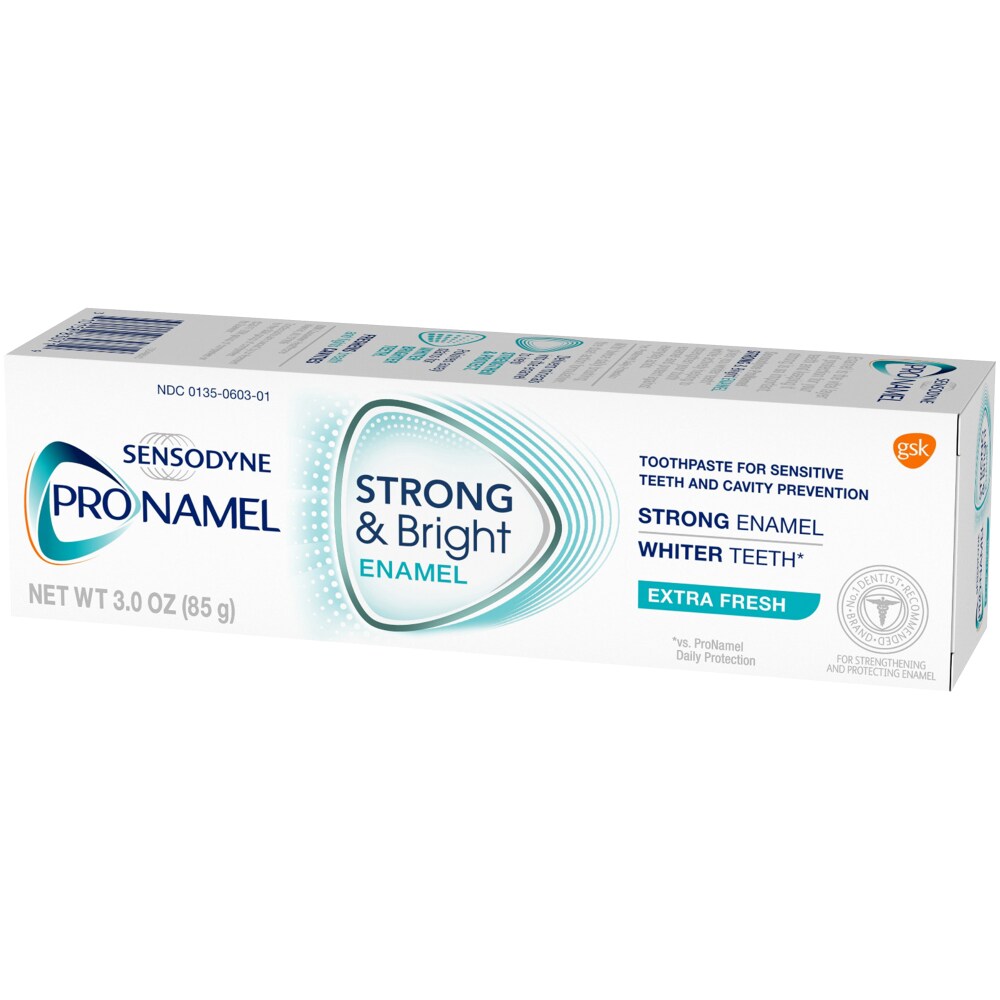 Sensodyne Pronamel Strong And Bright Extra Fresh Toothpaste
---
Enamel is the vital layer of protection for your teeth and keeping it strong is so important.
Sensodyne Pronamel
Strong & Bright Enamel
Gives you whiter teeth* while actively helping to strengthen your tooth enamel and protect against everyday acids.
*vs.. Pronamel® Daily Protection
With twice daily brushing, the dual action formulation:
Delivers minerals into the enamel to help strengthen & protect.
Polishes away stains for whiter brighter teeth.
Freshens breath, fights cavities and helps keep gums healthy.
**NO. 1 Dentist Recommended Brand for Strengthening & Protecting Enamel.
Toothpaste For Sensitive Teeth And Cavity Prevention
Strong Enamel
Whiter Teeth
#1 Dentist Recommended Brand
---