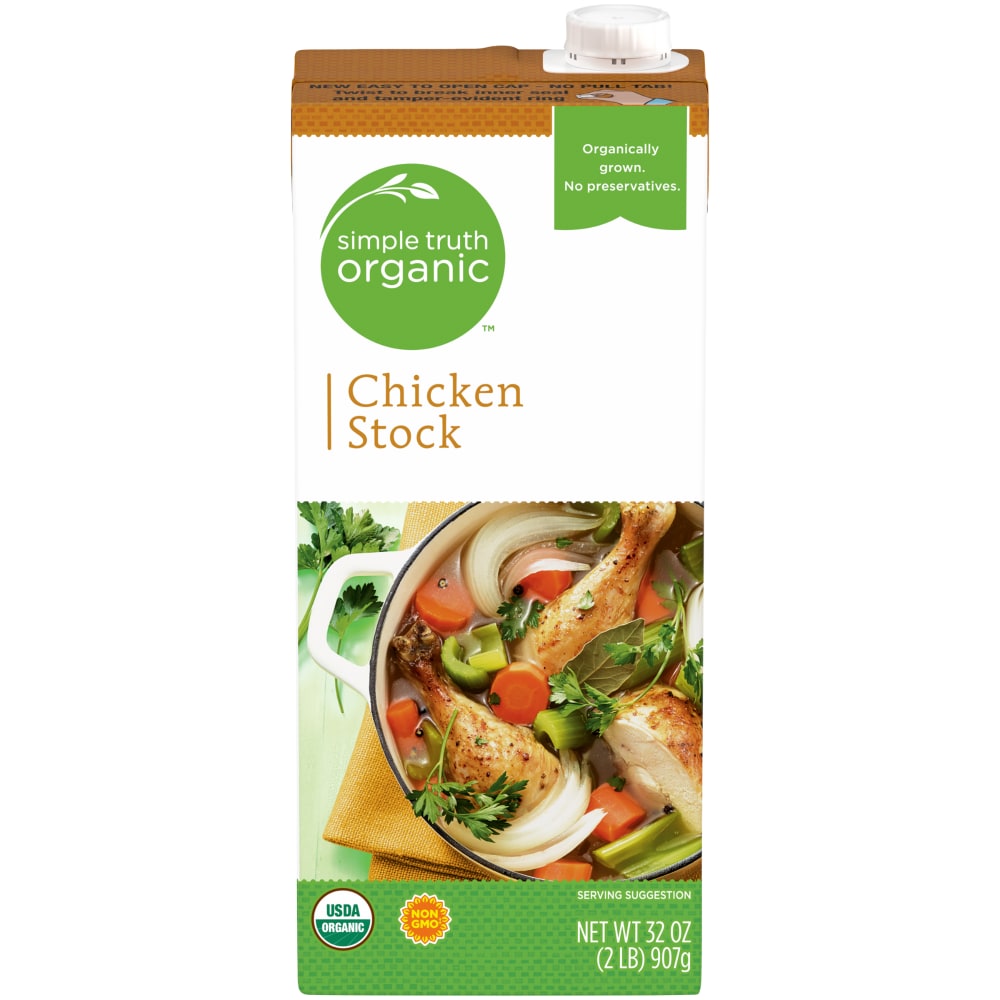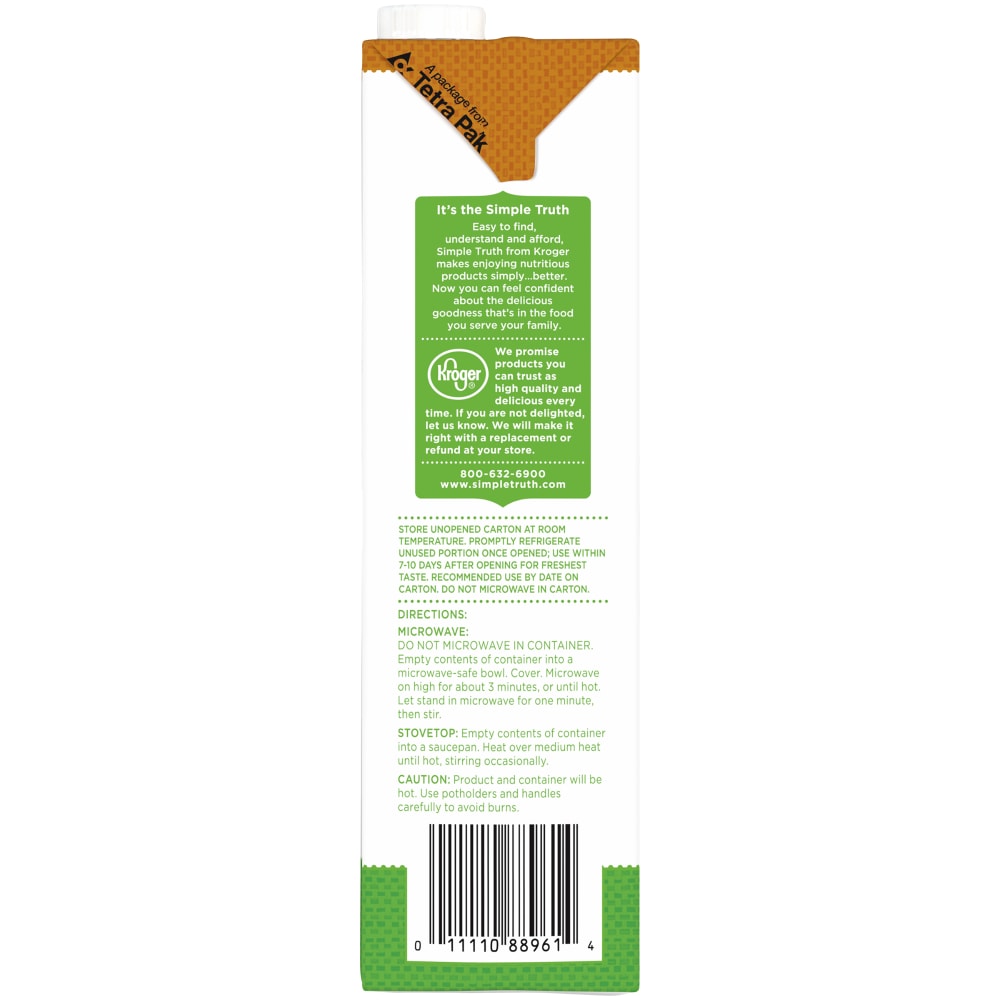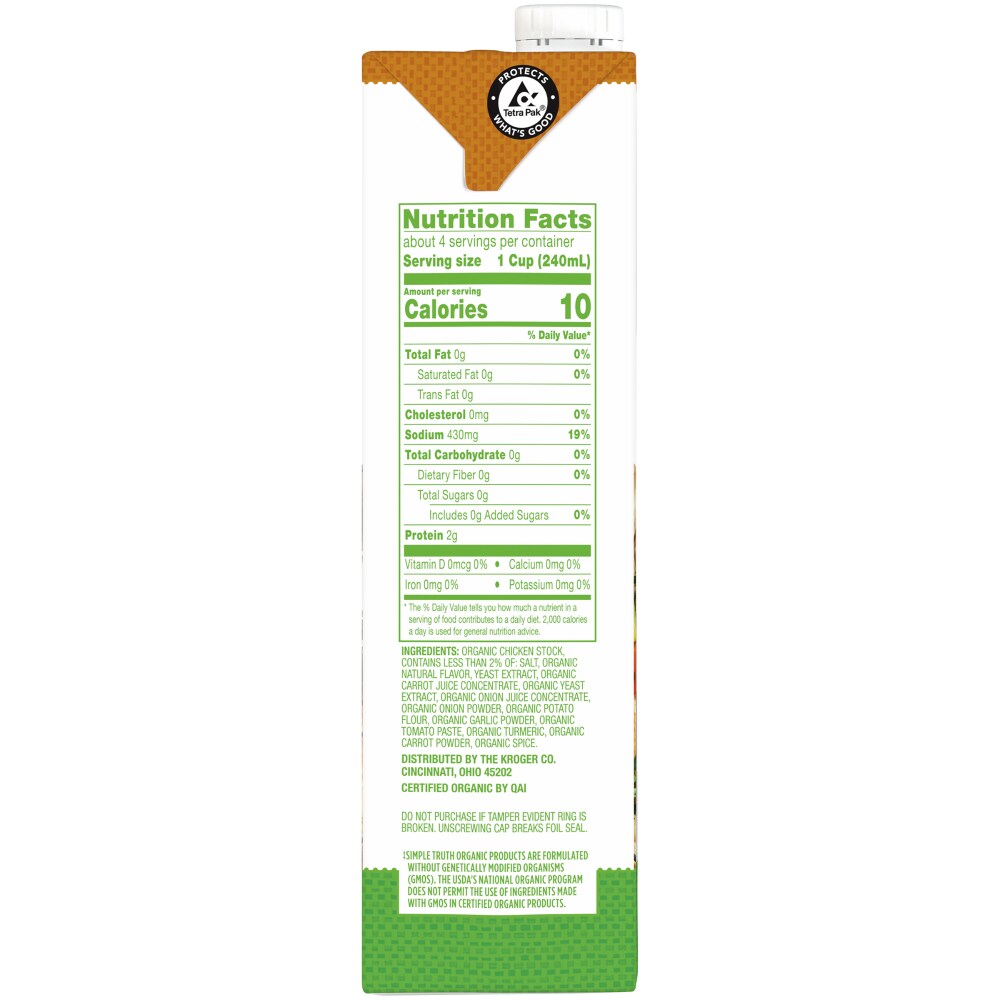 Simple Truth Organic™ Chicken Stock
---
It's a great time to stock up!
Q: Why should our stock always be on hand in your pantry?
A: Simple Truth™ Organic Stocks are fabulously flavorful. Keep this versatile cooking staple on hand to provide the perfect base for soups, stews and sauces. Use for deglazing, braising, or as a cooking liquid for rice and grains. The possibilities are endless!
It's the Simple Truth
Easy to find, understand and afford, Simple Truth from Kroger makes enjoying nutritious products simply...better. Now you can feel confident about the delicious goodness that's in the food you serve your family.
---